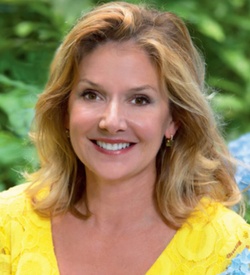 ---
Please contact a GDA agent for information.
---
Topics
Click on the topic name to see other speakers tagged with this topic.
---
Kim Nelson
CEO of Daisy Cakes, Shark Tank Survivor
Kim Nelson became one of America's hottest entrepreneurs after appearing on the number one reality TV Show, Shark Tank.
Shark Tank star, Kim Nelson is 5' 4", but she packs a giant-size message for her audiences on how she is living the American Dream. You too can ignite your power by listening to her fascinating, fast-paced keynote presentation.
Kim Nelson is a resilient frontrunner businesswoman who's playing for big stakes. "Entrepreneurship is an attitude that requires the belief you can conquer anything," says Nelson. "My tenacity and determination set me on a course to Shark Tank and then catapulted my company to become one of America's most talked about business success stories."
Barbara Corcoran, the savvy billionaire businesswoman, invested $50,000 for 25% ownership in Kim's company, Daisy Cakes. While other Sharks were eating the Daisy Cakes, Corcoran made Kim an offer and asked that she pay her $1 a cake until she "repaid" her $50,000 investment. Kim paid back every dime! Sales went from $27,000 to more than $3.1 million as of today.
Kim is from Pauline, South Carolina. She is the CEO of Daisy Cakes and has appeared in national media, including segments on the Today Show, CNN, and ABC World News Tonight. Kim is currently preparing for her national speaking tour, "Surviving Shark Tank! Living the American Dream."
---