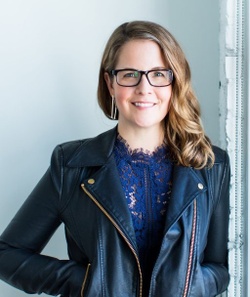 ---
Please contact a GDA agent for information.
---
Topics
Click on the topic name to see other speakers tagged with this topic.
---
Kerry Bodine
Author & Customer Experience Expert
Kerry Bodine believes that happy customers lead to happy shareholders. With expertise in human-centered design, journey mapping, marketing, and branding, she founded the customer experience consultancy Kerry
Bodine & Co. in 2014. Her consultancy works with executives to co-create innovative products, services,
and experiences that can define their company's future. Her book, Outside In: The Power of Putting Customers at the Center of Your Business, helps business leaders understand the financial benefits of great customer
experiences — and how their organizations must change in order to deliver them.

Kerry spent seven years with the customer experience practice at Forrester Research. As vice president and
principal analyst, she led Forrester's research on customer experience design and innovation. She was
also the creative force behind the customer experience ecosystem, a framework that helps companies diagnose
and fix customer problems at their roots.
Kerry holds a master's degree in human-computer interaction from Carnegie Mellon University, and has
managed consumer research teams, designed interfaces for wearable devices and robots, and developed a 1995 Web-based social shopping prototype for AT&T Bell Labs.

Kerry's ideas, analysis, and opinions have appeared on sites like The Wall Street Journal, Harvard Business Review, Fast Company, Forbes, USA Today, and Advertising Age. She is a frequent keynote speaker at conferences and private corporate events around the world.
---