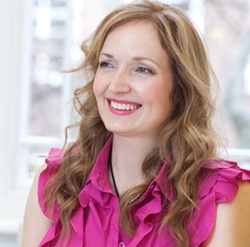 ---
Please contact a GDA agent for information.
---
Topics
Click on the topic name to see other speakers tagged with this topic.
Kate Ancketill
Featured
Leading Authority in Global Retail & Business Futurism
As the CEO and founder of GDR Creative Intelligence, Kate has accrued more than 21 years of experience in trends affecting business sectors and consumer behavior, sharing her visionary insights around the world. She is the innovation partner to around 30 of the world's largest consumer brands, supplying market leading consultancy and professional speaking to P&G, Tesco, Waitrose, Target, Sephora, Microsoft and Google.
Kate is a business futurist, adept at making complex societal shifts and emerging technologies relatable for any audience. She also advises on the future of customer experience, how marketing is evolving, and how the best of the best are using tech to adapt to new customer behaviour.
Kate has considerable experience in live TV, radio, podcasts, events and print. She has worked extensively with media organisations of all sizes, from national broadcasters to specialised trade publications. Her expertise and skills are highly regarded globally and she is the trends keynote speaker for the world's largest retail organization, the National Retail Federation in the US. Beyond her role as a leading consultant and thought leader within retail, Kate and her team of experts at GDR are seasoned, trusted media contributors and ghost-writers for global brands.
Kate is adept at working with Zoom and Microsoft Teams and has professional equipment, lighting and high speed wifi to enable her presentations to be of the highest and most professional quality, whether for virtual conferences, bespoke presentations, panels or interviews.
---