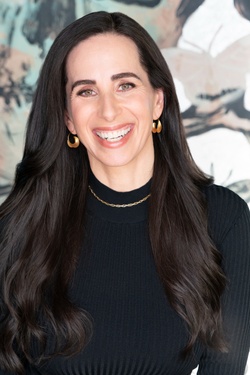 ---
Please contact a GDA agent for information.
---
Topics
Click on the topic name to see other speakers tagged with this topic.
Hear Juliet's
Podcast Now
Juliet Funt
Expert in Coping with the Age of Overload
Select Articles
How to Stay Present Even When You Need to be on Your Phone

Juliet Funt points out that the people around us crave our support, our thoughts, our talents, and our energy. But our presence matters most. Here's how not to 'disappear' when you're with others.

Finding a Job is Stressful. Here's How to Get Through It

If you're currently searching for a job and are feeling the heaviness of the hunt dragging you down, the following strategies may help keep you grounded and will allow you to take the space you need to make smarter decisions about your future.

Juliet Funt—The Strategic Pause

Juliet Funt, a recognized consultant and speaker, founded WhiteSpace at Work with the mission to unearth the potential of companies by unburdening their talent. A warrior against reactive busyness, Funt teaches a streamlined method for personal process improvement that reduces complexity in the workplace.
---