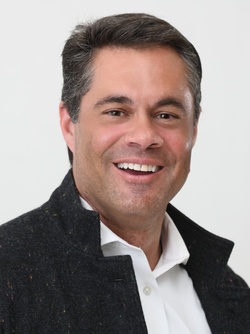 ---
Please contact a GDA agent for information.
---
Topics
Click on the topic name to see other speakers tagged with this topic.
---
Hear John's
Podcast Now
John Sileo
Cyber Security, Identity Theft & Human Hacking Expert
John Sileo lost his million-dollar startup, his wealth, and two years of his life to cybercrime. It began when a cybercriminal (and trusted insider) embezzled from the company's clients using John's identity. John was held legally and financially responsible for the felonies committed while proving his innocence. The losses not only destroyed his company and decimated his life savings, but consumed two years of young fatherhood as he fought to stay out of jail.
Thankfully, John's story has a happy ending. After two years, he was exonerated of all crimes and has spent the better part of two decades sharing his story and hard-earned wisdom as a cybersecurity expert, award-winning author, 60 Minutes guest and keynote speaker for the Pentagon, Amazon, and thousands of audiences worldwide. He seeks to keep organizations from becoming the next disastrous data breach headline. John specializes in the human elements of cybersecurity and uses disarming humor, audience interaction and cutting-edge research to keep his training relevant and entertaining.
John is President of The Sileo Group, a Colorado-based think tank, and serves on several boards as a director. He graduated with honors from Harvard University and was recently inducted into the National Speakers Hall of Fame. John finds his greatest pleasure hiking in the Rocky Mountains with his amazing wife and strong daughters – the lovely family who helped him turn life's lemons into something much sweeter and more fulfilling.
---