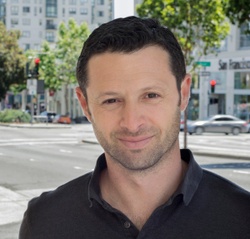 ---
Please contact a GDA agent for information.
---
Topics
Click on the topic name to see other speakers tagged with this topic.
Hear Jeff's
Podcast Now
Jeff Kirschner
Litterati, Founder & CEO
When his 4-year old daughter saw a plastic tub of cat litter in the woods, little did Jeff Kirschner realize that it would be the spark for creating Litterati - a global movement that's "crowdsource-cleaning" the planet one piece of litter at a time.
Featured in National Geographic, Time Magazine, Fast Company, and USA Today, Litterati has become a shining example of how communities use technology and data to solve our world's most complex problems. Jeff has shared the Litterati story at Fortune 500 companies such as Google, Facebook, eBay and Uber, leading universities including Stanford, Berkeley, MIT, and the University of Michigan, and environmental organizations such as the Smithsonian, Monterey Bay Aquarium and Keep America Beautiful. Jeff is currently a resident at TED, where he continues building Litterati into an "idea worth spreading."
---