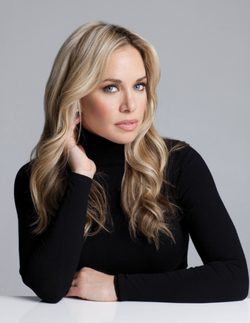 ---
Please contact a GDA agent for information.
---
Topics
Click on the topic name to see other speakers tagged with this topic.
---
Heather Monahan
Featured
Best-selling Author, Entrepreneur and Former C-Suite Executive
Select Testimonials
Heather, thank you for kicking off BNY Mellon's Phenomenal Women's Series. The response is overwhelming. Your willingness to share how you personally faced life struggles and came out stronger and wiser left everyone feeling empowered, confident and wanting more. Thank you!
---
Heather... was fantastic. Her presentation, storytelling, and energy were exactly what we were looking for to kick off our event. But more importantly, her message really resonated with our audience. From leaving her corporate job to fostering resilience to clearing toxic people from her life, Heather's story is one that needs to be told to women everywhere. She truly exemplified the power of confidence and we're so glad we got to see her in action!
---
How I would describe Heather Monahan as a Keynote Speaker; she's a bad @$$, plain and simple. She truly gives off the "boss in heels" presence. From the moment she stepped on stage, she captured the audience's attention by sharing her totally relatable story of the high's and low's she faced in her professional career. She inspired us all to fight for what we believe in and never settle for anything less than what we deserve. Her witty humor and tell it like it is personality had the crowd laughing and yelling "Amen!" We received so much amazing feedback on Heather and we are so thankful that she made the trip to Panama City, Florida to speak at the Women's Work-Life Symposium.
---
Amazing talk yesterday by Heather Monahan, author of Confidence Creator. She was inspiring, funny, honest, vulnerable, and above all.. confident!
---
"Thank you Heather for your insightful, thoughtful, authentic presentation today for our class. Your success stories, practical advice and positive energy are inspirational!." - John Westman, Adjunct Lecturer, Harvard University
---
We had Heather as a keynote speaker at a corporate women empowerment event with 400+ people. Heather shared her 'very real' stories and lessons and her keynote was inspiring, hilarious and engaging. She had our audience laughing, identifying and invigorated! Heather's energy, realness and magnetic personality were the perfect recipe for our theme of Be Bold, Be Brave, Be You. Hope to have her again next year!
---
To say Heather was wonderful at our Las Vegas Aces Women Inspiring Women event would be an understatement. Heather's passion for helping other's build confidence through sharing her own experiences and stories was empowering. Not to mention her zest for life is contagious! Women (and men) can all walk away from one of Heather's speaking events with new perspectives and on a path to a better, stronger version of themselves. We're proud to have had her be a part of our event!
---
"As part of the committee of the Network of Women at Royal Caribbean Cruises Ltd., we have been able to bring in great female speakers to the company to empower all of our members and we truly believed Heather would be an amazing addition to the lineup. We were so right! She brought such amazing energy to the room and was able to inspire all of us in a truly fantastic way. Her story was shared with such genuine authenticity and engaging charisma that we were all able to connect at all times with her journey and advice. Seeing how everyone left the room completely motivated and empowered, just made this an amazing event and overall experience. We can't wait to have Heather come back and continue inspiring us all!"
---