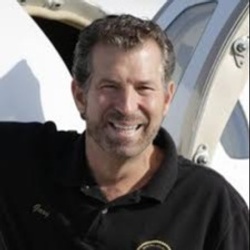 ---
Please contact a GDA agent for information.
---
Topics
Click on the topic name to see other speakers tagged with this topic.
Gary Coxe
Transformational Business & Life Strategist and Sales Coach
A transformational force whose work has been featured on The View, Inside Edition, Fox and Friends and as a regular on Dr. Phil's show, The Doctors, and The Big Idea with Donny Deutsch, #1 Amazon author Gary Coxe draws on his personal triumphs over tragedy and adversity to help individuals and organizations overcome their own obstacles to success. His proven, four-step process rewires brains for lasting change, eliminating the negative thoughts and behaviors that stop us from unleashing our full potential. Through hundreds of appearances, breakthrough webinars, TV segments and best-selling books, Gary has helped millions "clear out their emotional hard drives," overcome fears, ignite sales, jumpstart performance, and transform their lives and businesses by changing mindsets, attitudes and beliefs. His approach stands out from other motivational and performance speakers by working through live transformations with volunteers on stage, without hypnosis. This unforgettable, often life-changing, experience provides audiences with proven tools to power their own dramatic transformations.
Known for his uncanny ability to take anyone to the next level to improve their life, sales, or business, Gary has earned praise from celebrities and CEOs alike. As a serial entrepreneur, he started his first business when he was only 11 years old, and his second at age 15. By 17, he owned his own fine jewelry store, developed a unique jewelry repair method, and was making more than $100,000 a year. He also discovered a talent for teaching — shaving days, weeks or years off the learning curve. Then, tragedy struck. In a very short timeframe Gary's father was murdered, his wife told him that their baby wasn't his, he lost his stepfather to cancer, and it didn't end there. Determined to move forward and return to a successful and happy life, Gary made some major changes. Soon after, his passion for teaching and raising up others became his new mission in life. Gary began consulting, providing clients with the step-by-step strategies and tools to transform their lives. Gary's methods and success soon drew the attention of national television producers. NBC and CBS alone spent over a million dollars producing his TV segments, expanding his motivational messages to millions. Gary has also served as an advisor to CEOs and millionaires, teaching his methods of making dramatic, fast changes in both their lives and organizations. Gordon "Butch" Stewart, owner of Sandals Resorts has praised, "Handling big business means changing your mindset, and Gary leads the way."
Today, after numerous books, programs, TV appearances, and features in magazines such as Selling Power, Success Magazine, and Sales and Marketing Management, Gary continues to electrify audiences at life transforming events. A proven performer for sales meetings and corporate kickoffs, Gary creates an unforgettable shared experience that fosters teamwork, revitalizes mission and morale, and leaves audiences with actionable tools and strategies to drive dramatic change.
---