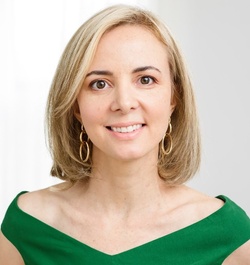 ---
Please contact a GDA agent for information.
---
Topics
Click on the topic name to see other speakers tagged with this topic.
---
Chloe Carmichael
Clinical Psychologist, Consultant, Wellness Expert
Dr. Chloe Carmichael, also known as Dr. Chloe, holds a doctorate in Clinical Psychology from Long Island University. Her private practice focuses on stress management, relationship issues, self esteem, and coaching. She is the author of Nervous Energy: Harness the Power of Your Anxiety (St. Martin's Essentials, 2021).

Dr. Chloe attended Columbia University for a BA in Psychology, and graduated summa cum laude with Departmental Honors in Psychology. She completed her doctorate in Clinical Psychology at Long Island University. She completed her clinical training at Lenox Hill Hospital and Kings County Hospital, as well as other settings such as community clinics and university counseling centers. She has published work on issues related to psychotherapy through academic sources such as Guilford, and presented at the Anxiety Disorders Association of America. She has instructed undergraduate courses at Long Island University and has served as adjunct faculty at the City University of New York.

Dr. Chloe is a consultant for and speaks regularly at Baker McKenzie, the third largest law firm in the world. She has spoken at their New York City office as well as online to their entire North American offices including the United States, Mexico and Canada. She is also a favorite at the 92nd Street Y, having been invited to speak at the 92Y Summit in 2019 and in 2020. She also presented for the wealth management group, Belfer Management LLC (founded by Laurence Belfer, chairman of 92Y). Dr. Chloe has also presented for Columbia University on multiple occasions, in-person and online, as a featured speaker to their entire alumni network around the globe. She has also spoken for WikiHow.

Dr. Chloe is an Advisory Board member appearing for Women's Health Magazine (Hearst) and Prevention.com, and a featured expert for Psychology Today. She has also been featured as an expert on-camera at VH1, Inside Edition, ABC Nightline and other network television; and she has been quoted in print media including the New York Times, Forbes, Vanity Fair, Shape, Cosmopolitan, and Rolling Stone.
---