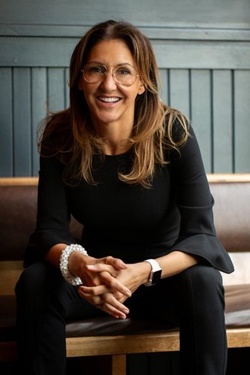 ---
Please contact a GDA agent for information.
---
Topics
Click on the topic name to see other speakers tagged with this topic.
Barb Stegemann
Author & Social Business Innovator
Select Testimonials
As we expected, Barb had our attendees on the edges of their seats and on the verge of tears throughout her talk. We feel that her inspirational message hit home with many of our attendees. Please relay to Barb that everyone loved her. WE love her.
---
We had the pleasure of having Barb Stegemann as a speaker to wind up our year and she exceeded all expectations. From an organizer's stand point, she was accommodating and easy to work with. We explained our goals and she enthusiastically offered ways she could tailor her speech to make them happen. After we had finalized our arrangements we made an additional request of Barb, asking that she speak at the Deloitte Leading Women's Spring Breakfast while she was in town and she happily complied. Contrary to some speakers who can be prima donnas she was a real contributor, willing to go to all lengths to ensure the success of our program. Agreeing to a second speech in one day made a big day for Barb. She gave a keynote address to over 600 ladies before 8:00am, followed by a book signing and then an hour presentation to another 100 women that afternoon. She was a pro and pulled out all the stops delivering wonderful results to rave reviews in both instances. We had many women tell us that she was the best speaker she had ever heard and another who thought she could make a living as a stand-up comedienne.
---
Please thank Barb again for the amazing event yesterday. I had so many women who came up to me post event confiding that she and her words resonated profoundly with them; some in regards to their personal situations and others work-related. Many said it's the message that they have been searching for in books for years, unsuccessful until now, until your message. You were on point, real, humorous and relatable. They wanted to hear more. I can't thank you enough.
---