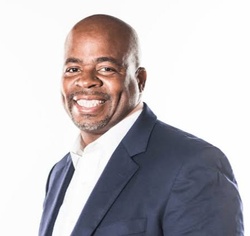 ---
Please contact a GDA agent for information.
---
Topics
Click on the topic name to see other speakers tagged with this topic.
---
Hear Andre's
Podcast Now
Andre Norman
Featured
The Ambassador of Hope
Andre Norman is a globally renowned transformational speaker, strategist, and consultant revolutionizing correctional systems worldwide. With an unwavering commitment to resilience, innovation, and personal growth, he inspires individuals and organizations to embrace challenges, tap into their limitless potential, and achieve extraordinary success. With a remarkable journey that led him from a 105-year prison sentence to Harvard University, Andre brings a unique perspective and unparalleled insights to his engagements.
Through collaborations with prestigious institutions like London Business School and notable networks such as Young Presidents Organization and Entrepreneurs Organization, Andre has established himself as a trusted advisor and speaker. His dynamic presentations, practical strategies, and personal experiences captivate audiences, empowering them to overcome obstacles, navigate change, and unlock their true potential. With a diverse portfolio of accomplishments and a global reach that spans regions such as Honduras, Bahamas, Sweden, Guatemala, Liberia, and Trinidad, Andre Norman's impact on correctional systems and his ability to inspire personal and professional transformation are unmatched.
Andre's unwavering dedication, expertise, and transformative journey make him a trusted partner for organizations seeking to drive innovation, embrace resilience, and achieve extraordinary success. Whether guiding executives, mentoring startup founders, or sharing insights on stages around the world, Andre Norman's presence leaves a lasting impact, empowering individuals and organizations to overcome challenges, seize opportunities, and reach new heights of excellence.
---