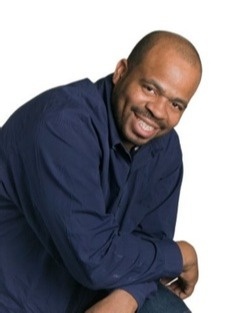 ---
Please contact a GDA agent for information.
---
Topics
Click on the topic name to see other speakers tagged with this topic.
---
Hear Andre's
Podcast Now
Andre Norman
Featured
Prisoner Turned Philanthropist
Andre's mission is simple – to motivate others to make a change. Through sharing his life experiences, Andre's goal is to empower those with a desire to make a change. Engage life with a new sense of purpose and drive, Andre can be your guide to create the steps for putting your life on the path you seek.
Andre had a rough upbringing with an abusive father. The destructive choices he made as an adolescent resulted in his arrest and imprisonment. In solitary confinement, a light turned on for Andre. He made the decision to change his fate. With a new mindset, he served a 14-year sentence, earned parole, and from that moment on Andre has never looked back.
Andre has twice attended the YPO-WPO Global Leadership Conference. Andre has lectured at Harvard University, including the School of Law, the John F. Kennedy School of Government, and the Harvard Divinity School. He has been a featured speaker at MIT's Department of Urban Studies. Since 2001, Andre has been collaborating with the London Business School Executive Education department to design unique experiential learning labs for some of its top clients including Prudential Insurance, Bovis Lend Lease, Deutsche Bank, British Petroleum, Ericsson, and Danone.
Andre's experience and expertise enable him to speak about and create training programs on; families in crisis, substance abuse and teen drinking, re-entry, ex-offender, gangs, prison reform, and mentoring. Andre travels to schools, churches, and community centers around the world to act as a mentor and friend to youth and community members alike. He has been a primary contributor in working with groups at social risk in the countries of Honduras, Bahamas, Sweden, Guatemala, Liberia & Trinidad, Andre is currently considered the Ambassador of Hope, Sharing his gifts and light with the entire world.
---