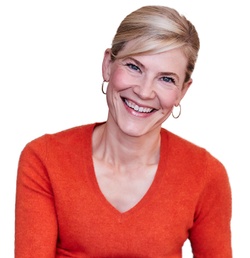 ---
Please contact a GDA agent for information.
---
Topics
Click on the topic name to see other speakers tagged with this topic.
Hear AmyK's
Podcast Now
AmyK Hutchens
Speaker. Author. Facilitator. Business Strategist.
Select Testimonials
"What a powerhouse speaker!' 'Loved the topic and her energy level!' 'If anyone could ignite one's brilliance, it would be AmyK!' Those are the comments we heard over and over again from attendees at our conference. AmyK was a wonderful speaker with a message that really resonated with our audience. She kept everyone's attention, interacted with our attendees and she tailored her message directly to our audience. Not only that, but she was easy and pleasant to work with!"
---
"AmyK's Secrets is a tremendously engaging read! By using creative storytelling followed by provocative questions, AmyK reveals the fears and foibles we all face, sparking readers to reflect on our own leadership challenges! AmyK's characters give us plenty to think about along the humbling journey to becoming a leader worthy of our followers."
---
"After scheduling AmyK Hutchens over a year ago, she honored me for three days of presentations to my CE and Key Vistage Groups (Vistage is one of the largest CEO membership organizations worldwide). She met my criteria 100% or better. She is a remarkable women, speaker, resource, and colleague. She knows what does and does not work for Vistage members. And, most of all she danced remarkably well in terms of meeting my and my members' flexibility desires. She is engaging, thoughtful and a thought-provoking speaker. She left my members with practical best practices that they could use the next day at work. And, she collaborated with me prior to and during the three days to insure that my members were getting what they needed and wanted… an "A" speaker. I highly recommend her. If you don't have the space for her this year, schedule her as your #1 speaker for next year."
---
"Since I first heard AmyK speak, we have seen our sales increase each month to an overall improvement of 34.5%. The amazing part is not only the increase in new business but the retention for existing advertisers. Every one of our program advertisers has renewed and in many cases increased the business they are doing with us. AmyK's ability to help us recognize the underlying needs of our client, and not just the surface need, has been a powerful tool for our company growth."
---
"AmyK's personality coupled with her proven processes & tools, provide an organization a fresh external perspective promoting teamwork, planning, and increased capabilities. She is an instant superstar who spreads her positive, inspiring and visceral energy across an organization with only few minutes' exposure. She asks the thought provoking questions that bring about growth and achievement. Don't think twice, invite AmyK to make your team better today!"
---
"AmyK is a one-of-a-kind speaker and she was the highest rated speaker of our entire conference! Her "Ignite Brilliance in Your Innovation" session at our supply chain conference was exhilarating, refreshing and most of all, thought provoking. AmyK asked provocative questions to spark creative problem solving, she shared the differences between creativity and innovation and showed how smart leaders can create systems to improve individual and company performance. It was an eye-opening experience to learn how all of us can tap into more creative and innovative thinking and behaviors. If you are looking to add tremendous value to your team or to an event, engaging AmyK is a sure win!"
---
"Webster Orthopedic's work with AmyK has added a level of teamwork, communication, unity and confidence never before experienced within the Webster Management Team. These skills have allowed us to improve operational systems (brought in a backlog of $800K in revenue and ensured that the improved process was maintained for nearly 8-months now); improve customer service scores by working collaboratively to solve patient barriers (scores increased 78% on average by department); bring in the build-out and opening of a new 12,000 sqft facility with expanded services both on-time and under budget. Many of the Managers shared how the skills they have learned working with AmyK have also allowed them to do internal work that has improved their personal lives. AmyK, your work is inspiring! You do make a difference."
---
"The greatest benefit by far from AmyK's work with our sales and leadership teams has been improved communication. The understanding of where team members are coming from and how to communicate effectively has made a tangible impact internally. Secondly, we have used the #1 Most Effective Conversation Tool to enhance our meetings and one-on-one conversations. Our sales and project management staff are seeing very positive results as they use this tool when working with clients to close deals and effectively manage contracts after the sale."
---