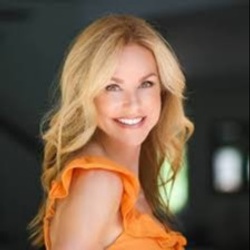 ---
Please contact a GDA agent for information.
---
Topics
Click on the topic name to see other speakers tagged with this topic.
Amberly Lago
Turning Tragedy Into Triumph
Select Videos
Amberly Lago shares her experience with complex regional pain syndrome (CRPS) and her method, PACER, to strengthen resilience through personal challenges. Amberly Lago was a former athlete and professional dancer turned fitness trainer when her life was forever altered by a devastating motorcycle accident, and the victory she discovered through her recovery. Even after 34 surgeries and being diagnosed with CRPS giving up was never in this Texas girl's wheel house. She encourages others to find resilience in their own difficulties and thrive, and has developed healthy tools for dealing with any kind of physical or emotional pain.

Get a glimpse of what it would be like to have Amberly Lago speak at your event. If it's someone exceptional on the topic of motivation and resilience, you just found her! She had 34 surgeries to save her leg from amputation after a motorcycle accident, spent months in the hospital, thousands of hours in physical therapy and was diagnosed with Complex Regional Pain Syndrome, dubbed "the suicide disease" because it is ranked highest on the pain scale and there is no known cure.