Kristina Wandzilak and Constance Curry
Featured
---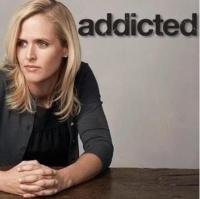 "Addicted" is a one-hour docu-series which follows the lives of individuals struggling with addiction as they work with interventionist Kristina Wandzilak, the Executive Director and founder of Full Circle Intervention. Each episode will take viewers on the unpredictable journey of recovery and the harrowing struggle to become sober. Watch Addicted Season 2 on Discovery Fit & Health. To find where to tune in click here.
Read Kristina's GDA guest blog on her work as an interventionist on "Addicted".
The Power of Redemption: The Journey of One Mother's Love For Her Daughter
"Achieving significant positive change is one of the most difficult things to undergo in life, whether someone is an addict or not. Honestly, change is terrifying to all of us. It's part of the human condition to be afraid of change, and people resist it, which sometimes leads to death, or sometimes worse, a life of unfulfillment...."
At the age of 13, Kristina Wandzilak had her first sip of alcohol and by 15 she was addicted to methamphetamines and other drugs. After escaping from three treatment centers, Kristina, then 18, showed up on her parents' doorstep. She was greeted by her mother, Constance Curry, who told Kristina, "You are not welcome in my home or life until you are living a life of recovery and if I never see you alive again, please know how much you are loved."
With no place to go Kristina became homeless and did anything possible to get her fix. Nearly dying on the floor of a homeless shelter, Kristina finally decided to get the treatment she needed.
The Lost Years is a beautifully written memoir of survival and transformation that reminds us that so much good can come from hardship and adversity.
Kristina frequently appears on numerous television programs as an expert on addiction


"I had the privilege and honor of spending the day with Kristina and Constance, from the screening of the new TLC show Addicted to later hearing them speak to 100 people about their book "The Lost Years". Their story is incredible and the messages cross many spectrums of self awareness and relationships from the simplest to the most complex, not just addiction."