Leslie Morgan Steiner
Featured
---
"If you and I met at one of our children's birthday parties, in the hallway at work, or at a neighbor's barbecue, you'd never guess my secret: that as a young women I fell in love with and married a man who beat me regularly and nearly killed me."
- Leslie Morgan Steiner, Crazy Love
Leslie Morgan Steiner is a New York Times Best-Selling author and from 2006-2008 she wrote over 500 columns for the Washington Post's popular daily on-line work/family column, "On Balance." She currently writes the weekly column, "Two Cents on Modern Motherhood," for Modern Mom and Mommy Track'd: Managing the Chaos of Modern Motherhood.
New York Times Best-selling Author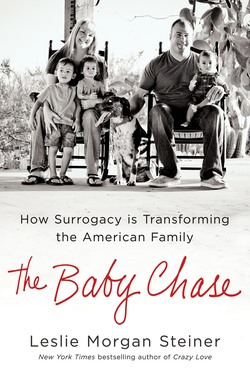 The Baby Chase: How Surrogacy is Transforming the American Familyweaves three stories together - of a nurse, a firefighter, and the Indian gestational carriers and doctors who helped them - to provide one intensely personal look at what makes surrogacy so controversial, fascinating, and in some cases, the only ray of hope for today's infertile parents-to-be.
Moving, page-turning, and meticulously researched, this complex human story is paired with an examination of the issues-religious, legal, medical and emotional-that shapes surrogacy as a solution both imperfect and life-changing.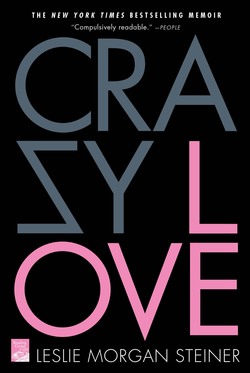 Leslie Morgan Steiner's memoir about surviving domestic violence in her first marriage describes how, at 22 and a recent Harvard graduate working at Seventeen Magazine in New York City, she met a charming, handsome Ivy League graduate on the subway.
Steiner takes readers on the baffling, terrifying journey of true love turned devastating – how she endured four years of attacks, eventually escaping and rebuilding her career and finding a happy family life with her second husband. Crazy Love is a New York Times Best-seller.
Leslie is also the editor of the critically-acclaimed anthology Mommy Wars: Stay-at-Home and Career Moms Face Off on Their Choices, Their Lives, Their Families a frank, surprising, and utterly refreshing look at American motherhood. In the book, 26 stay-at-home and career moms face off on their choices, their lives and their families.
As a successful businesswoman at the Washington Post, Johnson & Johnson and Leo Burnett – and mother of three – Leslie Morgan Steiner has lived every side of the so-called "mommy wars" women face balancing work and family.
Foundation Leslie Supports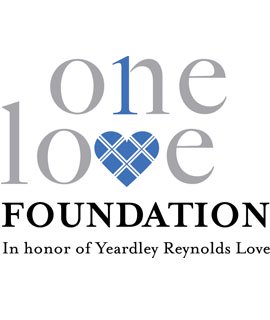 Leslie recently joined The One Love Foundation which was established in 2010 by Sharon and Lexie Love, as well as additional family and friends to honor the memory of Yeardley Reynolds Love. Yeardley was a victim of relationship violence.
The One Love Foundation is working to become a leading voice against Relationship Violence (RV) in the United States. In doing so, the Foundation is partnering with respected leaders and organizations to provide information for individuals associated with RV.
Watch the Be 1 for Change PSA Video