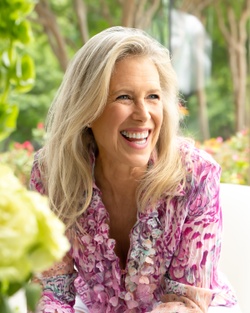 ---
Please contact a GDA agent for information.
---
Topics
Click on the topic name to see other speakers tagged with this topic.
---
Hear Leslie's
Podcast Now
Leslie Morgan Steiner
Featured
New York Times Best-Selling Author; Columnist for The Washington Post; Former Corporate Executive; Domestic Violence Survivor
Select Client Feedback
Leslie is an amazing speaker. Her personal, honest story and insights captured the interest of the audience, helping the audience better understand the nature of intimate partner violence, how it unfolds, and what people can do to challenge the structures that promote it while empowering themselves and others to be safe.
---
Leslie – I can't begin to thank you enough for coming to Dallas for the CONFERENCE ON CRIMES AGAINST WOMEN. Your keynote was absolutely AMAZING! Sharing your story/your life – you absolutely set the tone for the entire conference. You are exactly WHY we do what we do! And as many times as I have personally watched your Ted Talk – I was as spell bound as the first time I heard it. Your words of thanks to the police in the room – so poignantly helped them understand WHY victims DON'T say thank you at the time. You helped prosecutors understand the process and not the isolated incidents. I was touched by your willingness to return to the house/to the floor/to the abuse – but with the understanding that THIS TIME you did not return by yourself. There is NO doubt in my mind that those professionals in the room returned home with a better/deeper understanding of what these hideous crimes are and how to better investigate – supporting the victim and holding accountable the perpetrator. So….thank you SO much for being part of this Conference. And…it was a personal and professional honor to meet you in person. Of course because I HAVE seen you so many times on line that I already thought we were best friends. This conference makes that official. Also – wanted to say THANKS for the outstanding CNN-Op Ed piece. I use those examples all the time, Orlando, San Bernardino, etc. etc. etc. You are an amazing spokeswoman! You inspire us all! Hope our paths cross again soon!!!
---
Leslie was exceptional. She was extremely interested in our audience demographics, in our donor attendance, and what, if anything in the local news happened to be immediately relevant to our program. You could hear a pin drop when she engaged the audience with her keynote. Her speaking style was well received, and she went over and above to inspire giving to our organization.
---