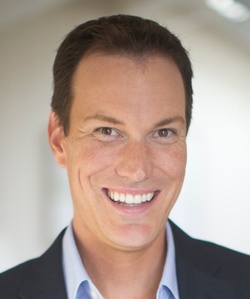 ---
Please contact a GDA agent for information.
---
Topics
Click on the topic name to see other speakers tagged with this topic.
---
Photos
Click on the image to view a high res version.
Shawn Achor
New York Times Bestselling Author and Positive Psychology Expert
Is there a connection between happiness and success? New York Times bestselling author Shawn Achor is the world's leading expert on the topic. His acclaimed TED Talk, The Happy Secret to Better Work, has been seen by more than 20 million people around the world, and he's shared his insight in his two books, The Happiness Advantage and Before Happiness. His most recent book, Big Potential: How Transforming the Pursuit of Success Raises Our Achievement, Happiness, and Well-Being has helped individuals succeed by tapping into their own "Big Potential."
Having spent more than 12 years at Harvard University, two years as the Head Teaching Fellow in Positive Psychology, Shawn bridges the gap between happiness psychology research and what it means for the workforce and individuals alike. While at the university, he was recognized with more than a dozen distinguished teaching awards and delivered lectures on positive psychology. Shawn graduated magna cum laude from Harvard and earned a Masters from Harvard Divinity School in Christian and Buddhist ethics.
Shawn has spoken worldwide to diverse audiences including a third of the Fortune 100 companies, the NFL, the Pentagon and NASA. To do his work, Shawn has traveled to more than 50 countries, speaking to farmers in Zimbabwe, CEOs in China, doctors in Dubai and schoolchildren in South Africa.
Shawn's work has received attention from the likes of The Harvard Business Review, New York Times, Forbes, CNN. In 2014, Oprah Winfrey did a two hour interview with Shawn on the science of happiness and meaning.
---