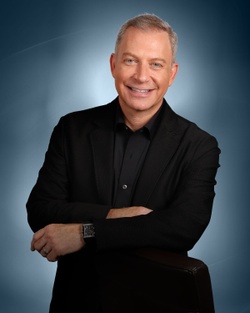 ---
Please contact a GDA agent for information.
---
Topics
Click on the topic name to see other speakers tagged with this topic.
Ricky Kalmon
Growth Mindset Motivational Speaker, Celebrity Hypnotist & TV Personality
Ricky Kalmon is a mindset expert, motivational speaker, and author who delivers high-energy and motivational keynote programs. His programs are inspirational and offer compelling, applicable tools anyone can use in personal and professional development. Kalmon reveals how our mindset can be the greatest tool in achieving new heights, reducing stress, increasing productivity and potential.
Ricky Kalmon's mindset message and techniques will change the way you live, work, and think. Kalmon works with Fortune 500 companies, sales teams, leaders, executives, and sports teams, teaching them how to reinforce their thoughts and beliefs to enhance their results. By creating awareness of your thoughts, Kalmon reveals how to enhance your mindset to eliminate doubt and ignite your positive intentions. Kalmon's book, Leverage Your Mindset – Overcome Limiting Beliefs and Amplify Your Life – Be Less Stressed, Happier and More Mindful reveals that our minds are like computers that require periodic updating in order to adapt to current situations and beliefs and enhance our results in our personal and professional lives. He is also the developer of the mobile app titled RICKY KALMON that gives users access to a mindset coach in the palm of their hands. Through his programs, thousands have changed their world by changing the way they think.
As an international speaker, motivator, and mindset expert, Ricky is a Visionary Architect in Personal Growth who will take you and your organization to the next level of success. Benefits of Ricky Kalmon's programs include:
Stress reduction/ mindfulness
Sales Growth Mindset
Overcoming challenges/ adapting to change
Increasing accountability and potential
Reinforcing confidence/ attitude and belief
Igniting purpose and prosperity
---