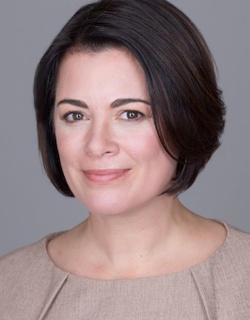 ---
Please contact a GDA agent for information.
---
Topics
Click on the topic name to see other speakers tagged with this topic.
---
Col. Nicole Malachowski, USAF (Ret.)
Featured
First Woman Thunderbird Pilot; Combat Veteran; Fighter Squadron Commander; White House Fellow & Adviser; Indomitable Spirit
Select Testimonials
"We have been fortunate to have over 30 speakers over the few years present at our sales conference. Based on survey results, your session was the highest ranked ever! You have a great message and more significantly, an incredible way to connect with the audience. I personally loved the way you weaved in our values and our message with your message of Pushing the Envelope."
---
"Everyone...I mean everyone…left raving about your message. As you can imagine being in healthcare as executive, I hear a lot of people speak. You are an exceptional speaker and have an incredible message to share with anyone that's looking at ways to be motivated to improve themselves. So yes, count me in as a card holding member of your fan club"
---
"We had the best conference on Friday and that was in large part due to Nicole's talk. She was amazing and I have heard so much positive feedback from the crowd."
---
"She is on stage right now and she is killing it - we are all huge fans!!! Thank you for your help bringing her to our winners."
---
"Nicole Malachowski shares a powerful message of perseverance and resilience. She is able to connect with her audience by being deeply authentic and vulnerable in her story telling. We related to her on a personal level even though our individual stories and experiences differ greatly from her own. We all have challenges in our lives and how we choose to face those headwinds of change will be a little less daunting by taking Nicole's lessons and putting them into practice."
---
"…not only did she receive a standing ovation, but the line of attendees seeking to talk with her after the meeting was the longest I had ever seen at such an event – and she took the time to meet all of them."
---
"Nicole left our entire audience in AWE and for the remainder of the conference she was a reference point for conversations and motivation in how we could develop plans to overcome challenges of our own. If you ever have the opportunity to see or hear Nicole speak it is a must see event that will not disappoint!!"
---
"Colonel Nicole Malachowski recently spoke to the senior leaders in my company and did an outstanding job. In fact, I cannot recall another speaker where there was such high universal praise. She is inspiring, authentic, energizing, and a true American hero. More than a week later, there is still abuzz in the organization and I have zero doubt her remarks will leave a lasting impression on our team to embrace headwinds and navigate change more successfully."
---
"I'm sure you won't be surprised to hear that Nicole was an absolute homerun. I know her message made a profound and lasting effect on many of my colleagues, including me. Plus, she is just so nice and human. It's really special. I'm not sure how I will top her for future events!"
---
"Colonel Malachowski is an inspiring, authentic speaker and leader. She speaks from the heart as she tells a story of determination, grit, attention to details and service to others."
---
"A very special thank you for your incredible keynote at our team meeting this week. You touched my team with your brilliant and meaningful storytelling and have inspired them with your leadership and very practical tips on how to manage headwinds. You captivated their hearts and minds—and it was exactly the kind of closing I wanted to end our week of planning sessions. I know you are going to have an amazing career as a speaker as my team, like me, was thinking of how and where we need to have your message in our programs and will be recommending you to their network of colleagues and friends in the industry."
---
"Col. Nicole Malachowski took our financial professionals by storm - three weeks later, people are still talking about her. She has a unique gift of being able to relate her very interesting and exciting professional and personal life experiences to a diverse audience in a completely different profession. Her genuine conversational style made each attendee feel she was talking directly to them."
---
"Nicole was exceptionally well received. She—truly—did a magnificent job. Connected with the audience, inspiring, thought-provoking, funny, real, open. Our colleagues couldn't stop talking about it. Was the highlight of our event."
---
"Nicole was amazing and stole the hearts of every woman in the room. She got 2 standing ovations and there were lots of tears shed. She took questions and stayed through the break to take photos and gave hugs to many of the women who lined up to meet her. You can't imagine how impactful it was in a room of 100 professional economic development women."
---