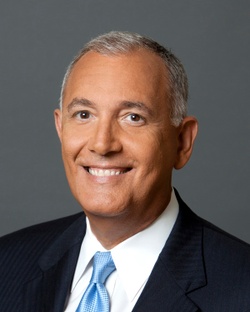 ---
Please contact a GDA agent for information.
---
Topics
Click on the topic name to see other speakers tagged with this topic.
---
Joe Navarro
Ex-FBI Agent, Author, and Internationally Recognized Expert on Nonverbal Communications
Not many can say they were personally approached to join the FBI, but this is exactly what happened to Joe Navarro while he was working as a police officer at the tender age of 23. He accepted their offer and became one of the youngest agents ever to join the renowned investigative agency.
Joe spent the next 25 years at the FBI, working both as an agent and supervisor in the areas of counterintelligence and counterterrorism. Through his work he was able to study, refine and apply the science of non-verbal communications. His acumen in this field and his success as a spy-catcher, led Joe to begin training FBI agents and the intelligence community.
Retiring from the FBI in 2003, and meeting overwhelming demand for his notable insights into human behavior, Joe has dedicated himself to speaking and consulting with major corporations worldwide.
Today Joe is recognized as one of the world's foremost authorities on reading non-verbal communications and he is regularly interviewed on programs such as NBC's Today Show, Fox News, ABC's Good Morning America, CBS' Early Show, and for publications such as The Washington Post and Psychology Today.
Described by his audiences as "dynamic," "superb," and "captivating," Joe has lectured throughout the United States, South America and Europe, teaching the skills of reading non-verbal behavior.
A gifted educator and speaker, Joe utilizes his FBI experiences to guarantee his lectures are not only fascinating, but also singularly unique.
Personally sought out by CEOs of a number of major global organizations, Joe provides the same personalized hands-on attention, which made him famous at the FBI and at Saint Leo University in Florida where he serves on the adjunct faculty.
Joe has been writing articles and books for the past 15 years. He also writes regular monthly columns for a variety of publications.
His books include the international bestseller What Every Body is Saying; Louder Than Words; and his latest book, Dangerous Personalities.
---