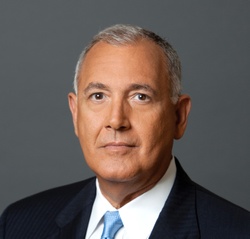 ---
Please contact a GDA agent for information.
---
Topics
Click on the topic name to see other speakers tagged with this topic.
---
Joe Navarro
Leadership development; Leading Expert on Nonverbal Communications, Body Language, and Behavior; Effective Negotiations Coach; #1 Bestselling author of What Every BODY is Saying; Ex-FBI Agent
Personally approached at the tender age of 23 to join the FBI, Joe Navarro became one of the youngest agents ever to join the renowned investigative agency. He went on to spend 25 years at the FBI, working both as an agent and supervisor in the areas of counterintelligence and counterterrorism. Through his work he was able to study, refine, and apply the science of nonverbal communications. His acumen in this field and his success as a spy-catcher, led Joe to train FBI agents, as well as members of the intelligence community.

Retiring from the FBI in 2003, and meeting overwhelming demand for his notable insights into human behavior, Joe has dedicated himself to speaking and consulting with major corporations worldwide.
​
Today, Joe is recognized as one of the world's foremost authorities on the application and use of nonverbal communications in business. His book, What Every BODY Is Saying, after more than a decade, remains the #1 bestselling body language book in the world with more than one million copies sold. Through his experience working with CEOs and senior leaders of major global organizations he is also highly sought out for his expertise on leadership, influence, and the behavioral qualities that drive more effective leaders and in turn happier, more productive workforces. In 2021 he shared those powerful insights in the book, Be Exceptional: Master the Five Traits That Set Extraordinary People Apart.
He is described by his audiences as "dynamic," "superb," and "captivating," utilizing his FBI experiences to guarantee his lectures are not only fascinating, but also fun and engaging, sharing the scientific as well as the practical.
Joe earned his Master of Arts degree from Salve Regina University and lectured annually for a decade at the Harvard Business School. He sits on the Global Advisory Board of The Libra Group, supporting its Executive Team and Board of Directors. He provides strategic guidance to the group that is active in aviation, energy, hospitality, real estate, shipping, and diversified investments worldwide.
---