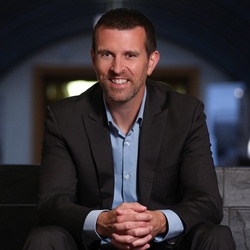 ---
Please contact a GDA agent for information.
---
Topics
Click on the topic name to see other speakers tagged with this topic.
---
Hear Jason's
Podcast Now
Jason Lauritsen
Employee Engagement and Workplace Culture Expert
Select Testimonials
Your presentation yesterday is already creating conversation and challenging how to address issues. That is immediate impact! Thank you for your unfailing commitment to work with us and ensure the session was a success.
---
After seeing Jason speak I had to share him with my organization. Both his workshop and keynote on engagement received some of the highest feedback scores I've seen. One participant wrote, 'Wonderful presentation and relevant content. I left feeling empowered. And filled with creative ideas'. As a speaker Jason has it all: credibility, creativity and great content!
---
Thanks for an exhilarating, impactful and profound presentation. The lessons transferred will be permanently etched in our psyche as we individually and collectively take up the challenge of being enablers of human capital success - until such times, continue to win!
---
Jason is a dynamic speaker that has a true understanding of what drives employee engagement. Relationships are at the center of everything we do as leaders. Jason will challenge conventional management strategies and will get your team to think differently about how they approach work. Work is no longer a contract, it's all about the relationship.
---
Our event went SO well! I think Jason did an excellent job and was just the right person for what we needed. I think he really got through to most of our people and everyone walked away with thing(s) of value. We have plans to continue leadership development throughout the year to build from what Jason started and then do some internal wrap ups of the years' learning in late October. He did a great job of getting people to think deeper about why people are not engaged and the importance of the relationship building piece of it through the exercises he has us do. I think there were some pretty hard hitting "a ha" moments.
---