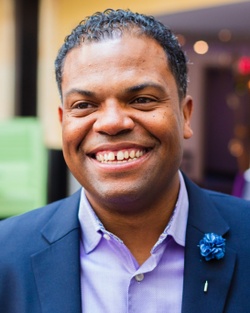 ---
Please contact a GDA agent for information.
---
Topics
Click on the topic name to see other speakers tagged with this topic.
Jason Harris
Featured
No Fail Trust | Leadership & Trust | USAF Special Operations Pilot | USAF Academy Instructor
After two decades in the military, 4,000+ hours of flying time and 2,000+ hours in combat, a powerful truth becomes apparent: Trust and leadership are interconnected - one cannot function without the other.

From my earliest days in the USAF Academy to today, I've been on a mission to expand my knowledge in these areas and share it with people and organizations of all types. I've condensed the things I've learned into a principle I call, "No Fail Trust™️"

When you're flying a night mission fifty feet above the ground, delivering desperately needed ammunition to overrun ground forces, you cannot fail. Those personnel have asked for your help and they're trusting you to succeed, otherwise, they die. That's No Fail Trust™️.

This same principle applies to organizations of all types. Your coworkers are trusting you to do your job effectively. Failure could mean losses to the company, even the loss of someone's job. Lives can be affected by your action or inaction. The way we avoid this in the military is through extensive training, trust in clear processes and trust in the people following those processes. These three elements are as applicable to an organization as they are the military.

Through my work as keynote speaker on leadership and trust, I help organizations implement these principles to create a culture of No Fail Trust, leading to more empowered workplaces and greatly enhanced customer experiences.

Quick facts:

• USAF Elite Special Operations Instructor Pilot
• USAF Command Pilot w/ 4,000+ hours flying time; 2,000+ hours in combat
• 11 combat deployments & 430 combat sorties
• 14 Air Medals awarded
• USAF Academy Graduate
• MBA, International Business
• MS, Logistics & Supply Chain Operations
• USNORTHCOM & NORAD Logistics staff officer
• Commercial Airline pilot, American Airlines
• Foodie, Lover of Donuts & world travel!
---