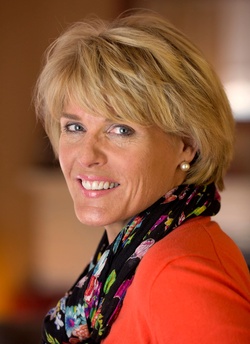 ---
Please contact a GDA agent for information.
---
Topics
Click on the topic name to see other speakers tagged with this topic.
Caroline Adams Miller, MAPP
Goals & Grit ™ Expert
Select Testimonials
Caroline was a powerhouse at our 2016 leadership conference. She challenged us to put the 'awe' back into awesome and how to use grit to accomplish our hard goals. Her message of 'you can't keep what you don't give away' inspired bold sharing and deep conversation from the audience and has continued to resonate throughout the organization beyond conference
---
"People are hungry for grit" was Caroline's Adams Miller's last line and it was greeted by a standing ovation. Caroline told inspiring stories, including her own, of ordinary and extraordinary grit from everyday life and she closed with ways to build grit and hope. We left the room inspired and ready to act. The positive feedback has been overwhelming.
---
Caroline's cutting-edge insights on Grit and Goal Setting are awesome, and so needed in the business world now!
---
Caroline is the perfect combination of research knowledge and a practical approach to positive psychology. All the class was thrilled!!!!
---
"Caroline Miller is an inspiration! Her engaging and powerful presentation resonated with our audience of scientists by incorporating data and research on grit into her stories and observations. She taught us not only why grit is so critical, but how to cultivate perseverance and passion to achieve our goals."
---
Caroline Miller was an exceptional addition to our LEAD2017 conference and I'm so truly thankful to have been able to share her charismatic and inspirational keynote with our audience. She seamlessly engaged with everyone and left us all feeling inspired and more empowered to be better leaders in both our professional and personal lives. Thank you Caroline, for teaching us about Grit and showing us that we can all inspire change.
---
Caroline Miller has been Vector's Executive Coach for several months now, which has completely altered the dynamic of our entire office. Because of that success, we contracted with her to address our senior management team on the topics of positive phycology and "grit". In my 40 years in business, I have never left a presentation with the enthusiasm for both business and life as I did yesterday. She spoke to us for two hours and without exception, every one of my managers wished she could have stayed longer. All I can say is "motivating, incredible and informative"
---
Caroline opened our conference with a talk about achieving happiness that was grounded in new research and, as a result, was thought-provoking as well as inspirational. Our audience of executive women continued to talk about Caroline's ideas for the rest of the conference. She really knocked it out of the park for us.
---
"Caroline, you delivered what we asked for and more! We've had terrific feedback that you were easy to relate to, your stories were relevant, and the research gave your talk credibility for a high-powered audience. Everyone agreed they got rejuvenated, reignited and recommitted to setting and accomplishing meaningful goals."
---
Quit or Grit? Caroline's presentation to the membership of the Human Resources Leadership Forum of Washington, DC provided a unique and thought-provoking point of view about the relationship between goal-setting, achievement and behavioral change. Caroline's ability to provide topical research and evidence, as well as relevant, real-world examples to her audience, is compelling. I encourage all leaders to follow her and take her Authentic Grit Challenge.
---