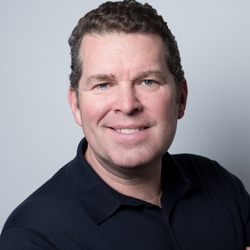 ---
Please contact a GDA agent for information.
---
Topics
Click on the topic name to see other speakers tagged with this topic.
---
Alden Mills
Inc. 500 CEO, Entrepreneur, Best-Selling Author, Navy SEAL
Alden Mills is on a mission to help 100 million people Be Unstoppable. With more than 40 years of experience failing and succeeding in a vast array of different environments from sports, military, and business to nonprofits and community action groups, he learned success is driven by one vital factor – leadership – of oneself and others.
The first person Alden learned to lead was himself. As a weak child with asthma, doctors insisted he limit physical activity and avoid sports. Instead, with the mindset instilled in him by his mother that "no one defines what you can and can't do, but you," he went on to become a National Collegiate Champion rower, earning Gold and Silver medals at the Olympic Festival, and a Navy SEAL who was top of his class. From a young age he amassed notebooks of invention drawings. One of those ideas became the wildly popular Perfect Pushup and today he holds over 40 patents worldwide.
As Alden achieved personal successes, he repeatedly grew into leadership positions. He became captain of his collegiate rowing team, was promoted three times to Navy SEAL platoon commander, and ranked #1 platoon commander each time. He turned a single invention into a global fitness powerhouse in over 70 countries with multiple products, leading Perfect Fitness to become the fastest-growing consumer product company in the country, with over $95 million in sales in just three years. He has since founded and served on multiple companies' boards in retail hard goods, consumable products, and service-based businesses.
Along the way, Alden cultivated a methodology - Unstoppable Leadership – that develops people into congruent and authentic leaders who successfully build teams and create cultures that are unstoppable regardless of the situation, industry, or environment.
Today Alden Mills is known as one of the leading business thinkers in America and spends his time helping others learn and implement the three levels of Unstoppable Leadership. Through speaking, coaching, writing, board advisory, and teaching, Alden helps people acquire the mindset, tools, and actions required to accomplish more than they thought was possible.
---