Distribution / Supply Chain Management Keynote Speakers
Browse Distribution / Supply Chain Management Speakers
Distribution and Supply Chain Management keynote speakers are experts in logistics, inventory control practices, and geopolitical regulations impacting distribution. These speakers spearhead, innovate and enjoy profitable growth by optimizing complex supply chains. GDA can connect your group to these agile distribution and supply chain keynote speakers delivering cutting-edge business and technology solutions.
---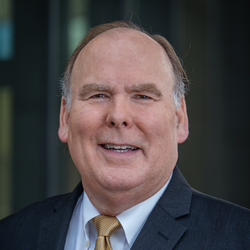 Keynotes: 2 Books: 1 Videos: 2
Don Rheem
Featured
Author; TEDx Speaker; CEO of E3 Solutions; Culture Changer
Don Rheem is an author, highly-coveted speaker, and CEO of E3 Solutions, an employee engagement technology company. One of the nation's principal authorities on leadership science, he travels the globe speaking to business leaders about creating healthy workplace cultures and deepening engagement through the lens of neuroscience.
---
Keynotes: 2 Books: 1 Videos: 2
Bernard Baumohl
Chief Global Economist at The Economic Outlook Group
Bernard Baumohl is chief global economist at The Economic Outlook Group. He is well known for being ahead of the curve in assessing the direction of the U.S. and world economy.
---
Topic Index
Browse topics in this category