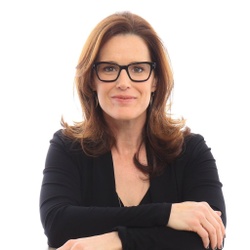 ---
Please contact a GDA agent for information.
---
Topics
Click on the topic name to see other speakers tagged with this topic.
Sara Roberts
Advisor and Coach to C-suite, Author, Leadership, Transformation, Purpose, and Culture
Sara Roberts is a leading authority and "go-to" expert on organizational transformation, culture, and building purpose-led companies. She's been an advisor to dozens of Fortune 500 and start-up leaders, a sought-after keynote speaker, and an entrepreneur. She founded and sold Roberts Golden, a boutique consultancy, where she and her team worked with nearly a quarter of the Fortune 100, over its 12-year span, to help transform their cultures and ability to lead.
Known to spark revolution versus simply evolution, Sara prescribes bold, yet thoughtful shifts in her client's companies to enable them to survive and thrive in this volatile and constantly changing new era. She has been widely recognized for her unique insights on both the emotional and practical sides of business transformation and reveals many of those learnings and approaches she has observed and honed through the years in Nimble, Focused, Feisty, her consulting, and her speaking engagements. She is author of the book, Nimble, Focused, Feisty: Organizational Cultures that Win in the New Era and How to Create Them.
Sara is also the co-author of Light Their Fire: Using Internal Marketing to Ignite Employee Performance and Wow Your Customers and numerous treatises on building and connecting organizations and employees through purpose.
---