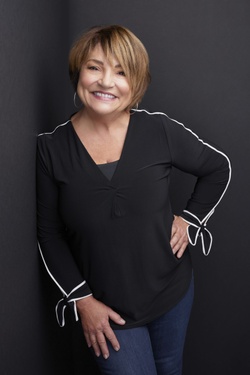 ---
Please contact a GDA agent for information.
---
Topics
Click on the topic name to see other speakers tagged with this topic.
---
Karen McCullough
Keynote, Author, Branding Expert, Millennial and Gen Z Evangelist
Select Testimonials
"I want to acknowledge the fabulous session Karen lead on women and multi-generations in the workforce at our Fresh Perspective Conference. Karen rocked it! Hands-down my favorite session-filled with inspiration and insights. I was very impressed with her commitment to the conference- arriving early enough to really understand the audience and tailoring your content to 'meet them where they were.' It was very noticeable. As far as I am concerned, Karen is a speaker that is in rare air. We were blessed to have her."
---
Karen was an amazing speaker and was very engaging. Her speaking style relates to every person in the audience, whether they are younger or older, female or male. She is not just funny, but she is informative, knowledgeable, and inspiring. When speaking, she captures the room and not only gets people excited to hear about what she needs to say, but encourages people to continue the conversation. We have had Karen as a guest speaker multiple times, and look forward to asking her to come back again soon! Thank you, Christine
---
"From the start, our initial call six months prior to our event, Karen was phenomenal…easy to work with, friendly, open-minded and professional. Booking her and setting up the program as our keynote speaker was 'low-maintenance'; which I truly appreciated since I was dealing with 30 other outside speakers. And she delivered…she opened it and WOWED our audience and provided a buzz that carried on throughout our 3-day event. A VP in our organization, with 25 years of experience here, labeled her 'easily one of the top 3 keynote speakers we have ever have.' Well done, Karen! I would hire her again in a heartbeat." 5/4/17
---
"Karen is smart and laugh out loud funny! She knows branding! Saying she was a pleasure to work with is an understatement. She took the time to get to know the Iowa Department of Transportation and crafted her message to reinforce the goals we had for our leadership conference. The conference theme was Momentum, so we worked with Karen to tailor her Beyond the Brand presentation to compliment the theme of the conference. Karen took that concept one step further and helped the group think beyond the company brand and understand their own "personal brand" and the effect it has on the work we do and the people we serve. Her 90 minute keynote had the audience engaged the entire time through humor and interacting with one another. What a refreshing way to end the conference."
---