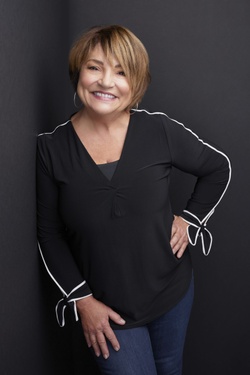 ---
Please contact a GDA agent for information.
---
Topics
Click on the topic name to see other speakers tagged with this topic.
---
Karen McCullough
Keynote, Author, Branding Expert, Millennial and Gen Z Evangelist
Karen McCullough is on a mission to help people and organizations embrace generational diversity by providing honest solutions that help bridge the generational gaps and encourage better understanding.
Karen helps organizations cut through generational biases and get back to reality by leveraging their team's strengths, enriching the work environment, and driving better results. Each of her presentations brings a realistic perspective on workplace trends, and employee engagement while offering actionable content.
BONUS! She's fun! She creatively blends current research with humor, concepts, and stories, moving participants to take action.
Karen creatively blends relevant content, current research, engaging humor, and compelling stories to deliver actionable ideas through my keynote and speaking programs. She promises to make you think, make you laugh, and spark a lasting positive change in your organization!
As a former retail CEO and branding expert, Karen has always had a passion for understanding what drives and motivates employees and customers. To be successful in retail, you must know how to hire, manage, and sell across generational boundaries.
When she began professional speaking in 2001, those early years in retail became the foundation of her mission of helping people and organizations embrace generational diversity by providing honest solutions helping bridge the generational gaps, and encouraging better understanding and cooperation in their workplace.
Some of her clients include Mcdonald's, Whataburger, Procter & Gamble, Women in Produce, US Department of Justice, JPMorgan Chase, Symantec, McGraw-Hill, National Homebuilders, Shell Oil, Mercedes Benz, The World Bank, American National Insurance, Humana, United Way, American Heart Association and MD Anderson Cancer Center.
---