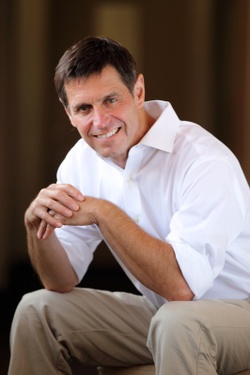 ---
Please contact a GDA agent for information.
---
Topics
Click on the topic name to see other speakers tagged with this topic.
---
Photos
Click on the image to view a high res version.
Mike Riera
Educator and One of the Country's Foremost Authorities on Understanding Children and Teenagers
Mike Riera, Ph.D., is one of the country's foremost authorities on understanding children and teenagers in Los Angeles, CA. The San Francisco Chronicle described Mike as "the Dr. Spock for teenagers and their parents." The cornerstone of his philosophy for parents with teenagers is teaching parents to make the shift from being managers in their teenagers' lives to becoming their consultants.

Mike has written or co-written five books related to teenagers and their parents. Several have been bestsellers and award winners. Two were also featured on Oprah--Uncommon Sense for Parents With Teenagers and Staying Connected To Your Teenager. In 2013 he also wrote a short book for the National Association of Independent Schools entitled Making the Most of Difficult Conversations in Independent Schools.

From 1999-2004 Mike took a break from education and worked in television and radio as a host and guest addressing his favorite subject: teenagers and their parents. During this time, he was the parenting correspondent for the CBS Saturday Early Show for seven years as well as hosting the award-winning show, Life in Progress, on Oxygen cable network. He also hosted a two-hour, daily radio show on Sirius Satellite Radio--Family Talk With Dr. Mike.

Mike is a highly sought-after speaker, nationally and internationally. He has spoken to a wide range of audiences--over 100 independent schools, Young President Organizations (YPOs) worldwide, as well as top universities and corporations--that all have one trait in common: they are the parents of teenagers.
---