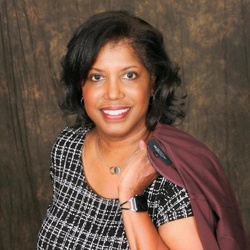 ---
Please contact a GDA agent for information.
---
Topics
Click on the topic name to see other speakers tagged with this topic.
---
Lisa M. Johnson
Global Human Resources Professional; Team Facilitation, Leadership, and Development Coaching Expert; Tedx Speaker
Select Videos
We ALL have bias. This is a popular training topic that has become a focus of discussion largely due to incidents of racial unrest and protest. If it is a fact that we ALL have bias, how can we move beyond it? This talk was given at a TEDx event using the TED conference format and independently organized by a local community, Lewis University.

A mix of testimonials and clips from Managing Conflict presentations

Don't we all want to stay on the good side of the law? In this segment Lisa shows managers ways they can make their good intentions matter when it comes to compliance. It includes an example that makes the case for employers to appropriately invest in compliance.