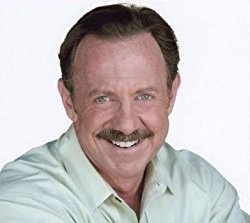 ---
Please contact a GDA agent for information.
---
Topics
Click on the topic name to see other speakers tagged with this topic.
---
Photos
Click on the image to view a high res version.
Dennis Ford
Author #1 Bestseller "Monetize Your Culture"
Nearly every company in the US has a problem...and that is the fact that they leave a massive amount of money and productivity on the table...lost...gone...vapor. As companies scramble for revenue and productivity gains of a few percent, here is a rock solid methodology to realize gains of 20%...30%...40%...and more, in productivity and bottom line revenues. The simple answer...and it truly is simple - Create and manifest a company cuture of joy, respect, appreciation, trust, and passion. Happy, respected, and trusted employees outperform disengaged employees by massive amounts. Using his bestselling book as a guide, learn how to define the culture you have and, more importantly, how to create the amazingly happy, productive, and profitable culture you want!
Dennis Ford is Founder and President of Quantum Leap Productions, an innovative and wildly creative corporate messaging company. With over 25 years experience crafting unique corporate messages for live meetings, creating entertaining and relevant videos, and producing myriad original Team Building experiences for over 500,000 corporate employees and Senior Management, he realized there was a common denominator that every leader in every company talked about but, literally, not one addressed effectively...their company culture.
So, after digging into the guts of many Fortune 100 and 500 companies it became his quest to actually solve a problem that every company faces...how to conceive, create, implement, and nurture a truly positive, effective, and joyful corporate culture. And even more important, how to create a truly profitable culture, one that contributes greatly to both productivity and bottom line revenues...at no cost to the company. Dennis has written a book about creating a positive, and profitable culture, called "Monetize Your Culture: How to Create a Passionate, Committed Workforce That Actually Increases Your Bottom Line...and Costs You Nothing". It hit #1 Bestseller on Amazon in 2017. Dennis has given Keynote Addresses for both company leadership meetings and Association conferences from coast to coast.
In his first career, Dennis spent nearly 14 years with CB Commercial (now CB Richard Ellis), the largest commercial real estate brokerage in the world. After 7 years in sales, he became manager of the Phoenix, AZ office, leading it to #1 status among all CB Commercial offices nationwide 5 out of 7 years. He was named Senior Vice President and was the #1 rated sales and negotiating trainer, company wide.
Dennis is also accomplished at flying trapeze and trains, and performs, with a professional team, Ifly Trapeze, based in Scottsdale and Long Island. He trains as a catcher as well as a flier.
---