The Ultimate Speaker Experience
Responsive  •  Reliable  •  Relevant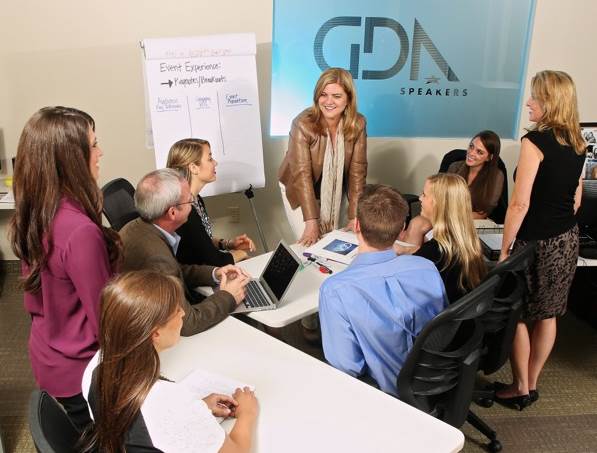 In today's market, businesses and organizations must deliver events that influence behavior and generate ROI. One of the best tools to make an impact and spark action is a powerful speaker. But knowing whom to book and how to maximize the experience takes experience.
GDA Speakers understands the dynamic and evolving market and what participants want and expect in attending events. With more than 15 years as one of the nation's most respected speakers bureau, GDA exceeds expectations by working with both clients and speakers to create and deliver the "ultimate speaker experience."
 
Why have an event, when you can deliver an experience?
Check Out GDA's Facebook Feed