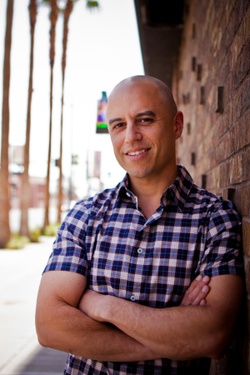 ---
Please contact a GDA agent for information.
---
Topics
Click on the topic name to see other speakers tagged with this topic.
Zubin Damania, MD
Innovative Founder of Turntable Health, YouTube Sensation ZDoggMD
Select Testimonials
This was the PERFECT opening session. For one thing, it is so important in advancement for us to put ourselves in the shoes of our donor prospects. I'm not sure it occurs to many of us that the doctors we try to get in front of may actually be miserable! Whatever our occupations may be, Zubin reminded us of the importance of embracing all of one's natural gifts, in his case comedy, etc. as well as a love of medicine.
---
My members absolutely loved ZDoggMD as a keynote; he was the perfect mix of entertainment and inspiration! His ability to provide thoughtful insight on changing the culture of medicine while getting belly laughs is a rare talent.
---
Dr. Zubin Damania has a unique ability as a speaker to entertain, move and inspire audiences. He combines his humanity, comedy and musical talents to communicate serious messages about health and his own unique model of healthcare.
---
ZDogg was the perfect keynote for our inaugural users conference. He delivered the right mix of humor and healthcare thought leadership to both entertain and educate the medical professionals in attendance. In a word, he was 'amaZing.
---
The Student Osteopathic Medical Association (SOMA) was fortunate to have ZDoggMD speak at our Fall Convention in September 2013. He was one of the most entertaining and relevant keynote speakers we have ever received due to his training as a physician and his current work with Turntable Health in Las Vegas ... The entire group thoroughly enjoyed his empowering talk about medicine as a science, art, business, and profession. We highly recommend ZDoggMD and hope for future collaborations!
---
Dr. Damania knocked it out of the park – possibly the best conference speaker ever and I've been attending conferences for over 30 years.
---
Dr. Damania was the highlight of our conference - everyone from frontline clinical staff to c-suite executives loved his session. He masterfully blended humor with a powerful message about health care transformation that everyone interested in improving the US health system should hear.
---
Comedy and pathos. Clinical insight and the heart of a physician. Zubin and Z-Dogg. You get it all when you bring Zubin Damania, MD, to your event. Not only was Zubin/Z a hit when he/they spoke at the general session of TexMed 2014, he busted his gluteus maximus ahead of time, helping us promote the event with a custom Z-Dogg video and lots of action on his social media networks. Zubin is a real health care revolutionary. Z-Dogg is an Internet sensation. You can't go wrong bringing these two to your next event.
---
ZDogg (or Dr. Damania) is one of the finest, funniest, and informative speakers I've ever heard. Hands down the most entertaining doctor I have ever heard present. My body is still sore from the profound laughter he induced ... and his message about medicine's future and the importance of touch can't be emphasized enough.
---