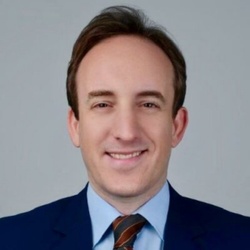 ---
Please contact a GDA agent for information.
---
Topics
Click on the topic name to see other speakers tagged with this topic.
---
Zack Friedman
Founder/CEO, Make Lemonade; Forbes Columnist; Wall Street & White House Alum
Zack Friedman helps companies and people reach their full potential.
Millions of people rely on inspirational thought leader and financial expert Zack Friedman for advice. Through his appearances on CNN and MSNBC, and his regular column in Forbes, Zack Friedman is known for making his business advice simple, practical and empowering.
Zack combines his deep experience as an entrepreneur, investor, executive and author to deliver inspiring, motivational and actionable keynotes that drive results.
Through engaging storytelling and real-world examples, Zack isolates the financial habits and behaviors that significantly drive innovation, creativity and energy for every audience.
A Wharton MBA and Harvard alum, his thought-provoking leadership lessons have been formed by his travel to all 50 states and 30 countries. Zack has interacted with presidents, prime ministers, CEOs and billionaires – and shares his fresh insights on leadership, transformational change and peak performance that will inspire you to take action.
Zack Friedman is an electrifying keynote speaker for audiences ranging from startups to Fortune 500 companies, from universities to government agencies, and to the general public.
Zack is the Founder & CEO of Make Lemonade, a personal finance comparison site that helps consumers save money so that they can live a better financial life.
An expert in business strategy, change management and corporate culture, Zack also has written over 125 columns for Forbes, where he writes the #1 column on entrepreneurship, investing and personal finance. Zack regularly interviews top CEOs and entrepreneurs on leadership, strategy and how to build and scale businesses.
Zack's work has appeared or been referenced in numerous publications including Forbes, Business Insider, Yahoo Finance, NBC News, MarketWatch, U.S. News & World Report, MSN, Entrepreneur, Politico, New York Magazine and others. He has appeared regularly on radio and television, including for CNN, ABC, NPR and MSNBC. CNN has called him "the guy for the case."
Before founding Make Lemonade, Zack served as CFO of an international energy company, and worked on Wall Street as a hedge fund investor. Previously, he worked at The Blackstone Group and Morgan Stanley.
Zack is a former White House intern to the Chief of Staff to President Bill Clinton.
Zack received a B.A. in Political Science from Johns Hopkins, where he graduated Phi Beta Kappa, and a Master in Public Policy from Harvard. He received a J.D. from Columbia Law School, where he was named a Harlan Fiske Stone Scholar, and an MBA from Wharton Business School.

Zack is a term member of the Council on Foreign Relations and a member emeritus of the Dean's Council at Harvard Kennedy School. He is a member of the Bretton Woods Committee, National Committee on U.S.-China Relations and California Bar. Zack has served as a board director for several energy and healthcare companies, and as a lecturer at Columbia Law School.
Zack was named the "Revolutionary CFO of the Year" in the Middle East.
USA Today named him one of the Top 20 college students in America as a member of the All-USA College Academic Team. The Asia Society named him an Asia 21 Young Leader, one of the top leaders under the age of 40 who will impact global affairs in coming decades.
---