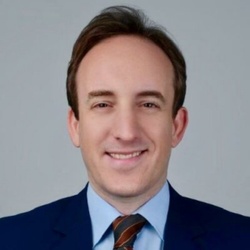 ---
Please contact a GDA agent for information.
---
Topics
Click on the topic name to see other speakers tagged with this topic.
---
Zack Friedman
Bestselling Author, The Lemonade Life; Leadership and Happiness Expert
Zack Friedman helps companies and people reach their full potential.
Millions of people rely on inspirational thought leader Zack Friedman for advice, including more than 200 million people in 125 countries who have read his powerful insights in Forbes. Friedman is the bestselling author of the blockbuster book, The Lemonade Life, which debuted as the #1 new business audiobook on Apple's bestseller chart. Apple also named The Lemonade Life audiobook, which Friedman narrates, a Must Listen and one of "Fall's Biggest Audiobooks." Zack's writing also has been translated into 7 languages.
Zack combines his deep experience as an entrepreneur, CEO, investor and author to deliver inspiring, motivational and actionable keynotes that drive results. Through engaging storytelling and real-world examples, Zack isolates the habits and behaviors that significantly drive innovation, creativity and energy for every audience.
A Wharton MBA and Harvard alum, his thought-provoking leadership lessons have been formed by his travel to all 50 states and 30 countries. Zack has interacted with presidents, prime ministers, CEOs and billionaires – and shares his fresh insights on leadership, happiness and transformational change that will inspire you to take action.
Zack's work has appeared or been referenced in numerous publications including Forbes, Business Insider, CNBC, Harvard Business Review, New York Times, Washington Post, Entrepreneur, Inc, Fast Company, Yahoo Finance, MarketWatch, NBC News, U.S. News & World Report, Politico, New York Magazine and others. He also appears regularly on national television and radio.
Zack Friedman is an electrifying keynote speaker for audiences ranging from startups to Fortune 500 companies, from universities to government agencies, and to the general public.
---