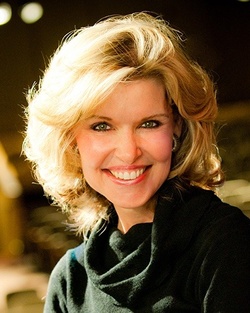 ---
Please contact a GDA agent for information.
---
Topics
Click on the topic name to see other speakers tagged with this topic.
---
Vicki Hitzges
Vivacious TV News Anchor, Storyteller and Author
Vicki Hitzges...
• Hosted the Dallas Cowboy's TV show "Special Edition"
• Rode an elephant through Dallas for Ringling Brothers Circus
• Interviewed SIX U.S.sittiing and former US Presidents; stars including Bette Midler, Ron Howard, Arnold Schwarzenegger, Elizabeth Taylor, and Bill Cosby. (No. He didn't.)
• Spoke to 10,000 teenagers in Las Vegas. (At the time, she was a newbie speaker!)
• Keynoted in Qatar, Panama, New Zealand, Alaska, Hawaii, and Thailand
• Piloted the Goodyear Blimp over her house and waved to her mom
* Anchored TV News in Dallas
* Publicized Zig Ziglar, George Bush (41), and BeautiControl Cosmetics
While Vicki was handling publicity for Zig Ziglar, then the number one motivational speaker in the world, he thought her creative, urged her to speak, and mentored her. (Vicki's quoted in Zig's best-seller "Over the Top.") She's since won several impressive speaking awards and authored two books.
The first book, "Attitude Is Everything", sold out the day it came on the market! BAM! All 5000 copies! The second book, "Stuck on Stop—How to Quit Procrastinating", sells like kibble at the petting zoo because it'll help you not procrastinate. (If you get around to reading it.)
---