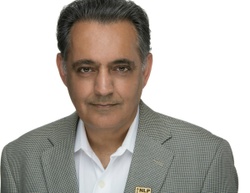 ---
Please contact a GDA agent for information.
---
Topics
Click on the topic name to see other speakers tagged with this topic.
---
Photos
Click on the image to view a high res version.
Umar Hameed
NLP expert helps salespeople get unstuck so they double their sales
Umar Hameed is widely recognized for his expertise in changing human behavior – for individuals, salespeople, and teams. He is the founder of the Baltimore-Washington Institute of Neuro-Linguistic Programming (NLP) and Hypnosis.
Since 2003 Umar has helped thousands of private clients get beyond their self-imposed limitations and achieve exceptional results. With this extensive, hands-on experience, Umar has gained valuable insight into strategies that can modify human behavior quickly, consistently and permanently.
This is what sets me apart from other sales consultants and trainers:
Over 30 years of experience as a successful business and sales consultant
Over 18 years experience in changing human behavior using Neuroscience, NLP, and Hypnosis
Author of Unleash Your Crazy Sexy Brain! A book about achieving exceptional results in leadership, sales, and life.
Umar's No Limits Selling podcast is the #4 podcast on iTunes in the Management and Marketing category.
"Underlying every human behavior and team dynamic is a belief," he says. "The only way to create true change is to transform the underlying belief."
Umar shares his neuroscience-based strategies and techniques to deliver immediate breakthroughs for individuals, salespeople, and teams. Here you will learn how to improve the performance of your executives, salespeople, and teams. They will deliver better results by having a higher level of commitment, drive and passion.
Umar has spent 15 years in Silicon Valley launching hi-tech companies. Currently, he is the CEO of No Limits Selling a change management firm in Baltimore. Umar has authored 3 books and delivered keynote speeches at conferences in 14 countries. Of note, Umar has delivered a briefing at the White House.
---