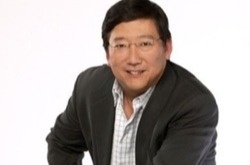 ---
Please contact a GDA agent for information.
---
Topics
Click on the topic name to see other speakers tagged with this topic.
Tim Chou
Internet of Things Speaker, Stanford Lecturer, Former President of Oracle on Demand
Timothy Chou has a career spanning academia, successful (and not so successful) startups and large corporations. He was one of only six people to ever hold the President title at Oracle. As President of Oracle On Demand he grew the cloud business from it's very beginning. Today he serves on the Board of Directors of Blackbaud (NASDAQ: BLKB) and Teradata (NYSE:TDC).
He started his career at one of the original Kleiner Perkins startups, Tandem Computers. He's invested in and been a contributor to a number of other startups, some you've heard of like WebEx, and others you've never heard of but were sold to companies like Cisco and Oracle. Recently he became the Chairman of the Alchemist Accelerator focusing on industrial IoT and has invested in a select group of young companies all focused in cloud computing, blockchain, machine learning and artificial intelligence.
In 1982, Tim was asked to teach a class at Stanford University. He taught introductory computer architecture for fifteen years and only stopped because he had to fly to Bali, do a sales kickoff and fly back in 24 hours to teach class. Since leaving Oracle he returned to Stanford, where he launched Stanford's first course on cloud computing, CS309A. Now in its 12th year the course has featured guest lectures by nearly 100 public company CEOs. Tim has delivered keynote speeches on all six continents and recently launched another book, Precision: Principals, Practices and Solutions for the Internet of Things. The prime minister of Vietnam has called the book a "roadmap for the future of the economy".
Tim has been a visible pioneer in evangelizing this major shift in computing. He has appeared in various publications including Forbes, Business Week, The Economist, and New York Times as well as on CNBC and NPR. He has also been a keynote speaker for business and technology audiences in North America, South America, Asia and Europe. Not content to merely talk about the subject, he has invested in several enterprise software companies. Timothy holds a Ph.D. in Electrical Engineering from the University of Illinois.
---