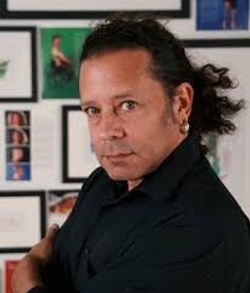 ---
Please contact a GDA agent for information.
---
Topics
Click on the topic name to see other speakers tagged with this topic.
---
Ted Meyer
Scarred for Life Artist and Patient Advocate
Ted Meyer is a nationally recognized artist, curator and patient advocate who helps patients, students and medical professionals see the positive in the worst life can offer. Born with Gaucher Disease, Ted's personal experience with the disease served as his artistic motivation. Today, his 18-year project "Scarred for Life: Mono-prints of Human Scars" chronicles the trauma and courage of people who have lived through accidents and health crises. Ted's paintings have been shown around the world. As the current Artist in Residence at the USC Keck School of Medicine, Ted curates exhibitions of artwork by patients whose subject matter correspond with the medical school's curriculum and teaches future doctors to see their patients as complex human beings.
Ted Meyer loves bodies.

He loves to paint them, photograph them, even print off them.

He loves healthy bodies, but also bodies in states of trauma and healing. He creates puzzles of bodies that celebrate sexuality and survival.

Through his artmaking, photography, design, curation and publishing projects, Ted portrays the beauty and humor of physicality while exploring narratives of the human condition. Ted is an Artistic Patient Advocate.

Along with his desire to find beauty in stylized bodies through painting and highly crafted photos, his art functions as a healing document for those affected by trauma. Ted uses his artwork to teach the medical community how treatments affect patients long term.
​
When he started working with bodies years ago, Ted never imagined that his work would be shown in venues as diverse as The United Nations, the National Museum of Health and Medicine, UCLA, the Bravard Museum of Art, St John the Divine, and galleries in Asia and Europe. It continues to be an exciting, evolving and rewarding journey.
---