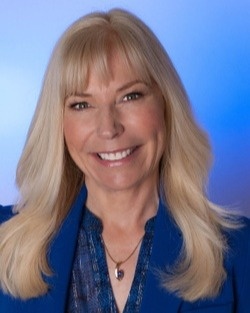 ---
Please contact a GDA agent for information.
---
Topics
Click on the topic name to see other speakers tagged with this topic.
---
Hear Susan's
Podcast Now
Susan Ershler
History-Making Mountain Climber, Business Executive, International Speaker and Bestselling Author
As a history-making mountain climber, business executive and author, Susan
Ershler inspires audiences to challenge their perceived limitations and reach
new heights of business and personal success.

Susan has won worldwide renown for climbing the Seven Summits—the
highest mountain on every continent—while leading sales organizations at
some of the nation's largest corporations. For more than a decade, she has
been inspiring professionals and executives at Fortune 500 companies to
reach peak performance by striving for their personal and professional best. In
her popular keynotes, Susan shares her Project ∙ Prepare ∙ Persevere®
methodology, which can transform any business organization into a dynamic
force for revenue growth. Having risen through the ranks to corporate leadership, Susan keenly
appreciates the challenges business professionals experience at every stage in their careers. She "walks
the talk," explaining the Seven Summits principles that everyone must master to reach Peak Performance
and illustrating how to apply these techniques to overcome real-world work/life challenges. Whether
focusing on leadership, achievement, sales performance or meeting personal goals, Susan inspires her
audiences to take the next step in achieving their own vision of success.

In her first acclaimed book, Together on Top of the World; The Remarkable Story of the First Couple to
Climb the Fabled Seven Summits, Susan shared her remarkable Everest adventure and the life lessons
she learned on the mountain. Now, in her latest book, Conquering the Seven Summits of Sales: From
Everest to Every Business, Achieving Peak Performance (published by HarperCollins), Susan examines
the habits of success anyone can master to achieve peak performance in selling, business and
leadership, using the same techniques and determination that empowered her to climb the world's
highest mountains.

While her themes have universal appeal, Susan tailors the content of her keynote presentations to meet
each organization's particular needs.
---