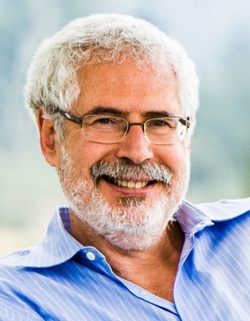 ---
Please contact a GDA agent for information.
---
Topics
Click on the topic name to see other speakers tagged with this topic.
---
Steve Blank
Father of Modern Entrepreneurship
Steve Blank electrifies corporate audiences with actionable tips for how to drive continuous innovation sharing the same battle-tested processes that Lean Startups use to achieve success.
Steve is the co-inventor of the Lean Startup movement, a serial entrepreneur-turned-best selling author and educator who has changed the way startups are built, how entrepreneurship is taught, and how big companies and the U.S. government innovate. He is the author of the startup bibles The Four Steps to the Epiphany and The Startup Owner's Manual, books that entrepreneurs of all stripes rely on to build successful ventures and corporate and government organizations use to deal with disruption. His Harvard Business Review cover story, Why the Lean Startup Changes Everything, explained how companies could use the Lean Startup to implement innovation at speed.
----
"Best Fireside Chat we've ever heard. My company learned a lot about dealing with disruption. We made changes right after the conference." — CEO Fortune 1000 Company
"Steve Really Helped Define the Role of Chief Innovation Officer and how to think about an innovation pipeline." — Chief Innovation Officer Fortune 1000 Company
----
Steve's dynamic presentations draw standing-room crowds at startup conferences, corporate meetings, university commencements and similar events, where he offers insight on such topics as:
Innovation @50x – Moving Companies at Startup Speeds: How big companies can use Lean Startup techniques and processes to remain innovative
Dealing With Disruption: How culture, process and people need to adapt and adopt in the world of continuous disruption.
Entrepreneurship vs. Innovation: What is the Difference and Why Does it Matter? Steve explains why innovation inside an existing company or the government is different from building a startup, highlighting the different tools and mindsets needed to be a successful innovator or entrepreneur
Harnessing Your R&D Department: How every federal research agency adopted Lean Startup methods to commercialize science – 1,500 teams of our best scientists and counting – and learn how your company can as well.
Creating an Entrepreneurial Ecosystem: Silicon Valley's role as an entrepreneurial powerhouse has its roots in the Cold War, not a Palo Alto garage. Steve explains how the Silicon Valley came to be and how you can create an entrepreneurial ecosystem in your region.
---