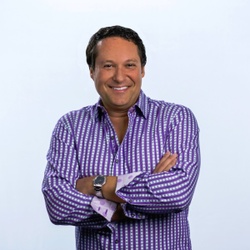 ---
Please contact a GDA agent for information.
---
Topics
Click on the topic name to see other speakers tagged with this topic.
---
Stephen Shapiro
Author and Innovation Consultant
Select Testimonials
Your presentation was intellectually witty and captivating. You provided the audience with a relevant and timely prescription for identifying extraordinary solutions to well-defined questions.
---
The success of your presentation began long before you stepped in front of the audience. You delivered much more than a speech; you delivered lasting results. I would highly recommend you to any organizations who is serious about making innovation a reality.
---
Steve exemplifies innovation in his personality and how he approaches life, work and others. I would strongly recommend him to any person or organization looking to instill these attributes in their life or work.
---
Stephen's passion for innovation is infectious. His mandate to focus innovation relentlessly on well-articulated problems has caused an internal shift in mindset and approach for our innovators. Stephen delivers both in a way that is truly inspirational and actionable."
---
Very entertaining, but more importantly, extremely informative and thought provoking.
---
Stephen brought incredible energy and highly relevant messages that made it possible for us to rethink our innovation principles and extend them to our customer-facing functions … Stephen has a fun and highly infectious style and could be an asset to any organization trying to make innovation a reality.
---
Your interactive presentation captivated the audience and received great feedback from attendees.
---
His talk exceeded our already high expectations. Several audience members said out loud, 'this is so perfect" as he was speaking. When he was done he received a standing ovation, unusual for our group.
---