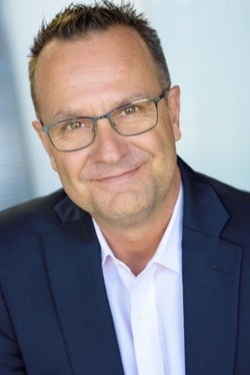 ---
Please contact a GDA agent for information.
---
Topics
Click on the topic name to see other speakers tagged with this topic.
Scott Mann
Retired Green Beret | Warrior Storyteller | Strategic Connection Coach
Select Testimonials
Scott's [Rooftop Leadership] keynote had an element of "the cool factor," I was so engaged as I felt myself climbing up to the Rooftop with Scott, getting ready to take on enemy gunfire. This speech was a "holy cow" moment. I realized that Scott had walked the walk and learned to connect with village elders who, if the engagement went bad, they would do more than just tickle the trigger of their rifles. I realized a that if he could make connections with people that are so different from himself and worlds apart from his own culture, that it was possible for me to do the same. As Scott recalled the names of fellow soldiers and friends he lost during those fights, I felt that I wanted to do work in remembrance of others. I left the keynote and considered working with Scott to learn how to make a bigger impact in the world for something larger than myself.
---
Thank you for creating a truly special connection for my teams and [I]. Your connection to the team [and] your story really created a space for individuals to be reflective and safe. The actions and questions you provided, will definitely help me and my team think proactively as we think of our re-emergence.
---