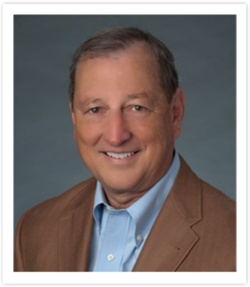 ---
Please contact a GDA agent for information.
---
Topics
Click on the topic name to see other speakers tagged with this topic.
---
Robert E. Hall
Relational Leadership: An Intentional Approach for Making Relationships a Strategic Priority
Select Videos
Drawing on his experience of working with inner-city homeless: Robert cites that most often the trip-wire for becoming homeless is not when someone uses-up their last dollar, but when they use-up their last relationship. Robert describes how organizations today are "using up" relationships leaving them increasingly "homeless" -- distrusted, divided and disengaged. He proposes Relational Leadership as a highly intentional approach to making productive relationships a strategic priority and a powerful reality.

Robert Hall is a noted author, consultant, and speaker on relationships. As cofounder and CEO of a 200-person education and software company with offices in the U.S., Canada, Latin America, U.K., South Africa, and Australia, he consulted for 20-plus years with major corporations on customer and employee relationships.

How social media and every-where technology is impacting our relationships -- the good, the bad and the ugly -- along with three key steps we can take to avoid being ruled by tech.