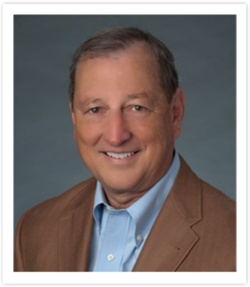 ---
Please contact a GDA agent for information.
---
Topics
Click on the topic name to see other speakers tagged with this topic.
---
Robert E. Hall
Relational Leadership: An Intentional Approach for Making Relationships a Strategic Priority
Robert's Speaking: Relational Leadership for Today's Fractured World
Robert believes relationships are our most valuable and value-creating asset – for individuals and organizations. He also believes that our relational unraveling – polarization, distrust, disengagement among customers, employees, shareholders – represents one of the biggest costs and greatest risks that organizations, their leaders and stakeholders face. His conclusion is based on six years of research quantifying the hard-cost of relational decline for his latest book – This Land of Strangers, more than 20 years of practical experience as a CEO and two decades of hands-on mentoring in the gritty world of inner-city homeless families. He pioneered what he calls Relational Leadership, leadership designed specifically for addressing out relational crisis.
Robert's speaking style and content reflect his conviction about relationships. He weaves a tapestry of vivid stories, well-researched and often startling facts, pithy examples and strategic insights that produce a heretofore untold narrative of how our relational disruption represents one of our gravest risks and greatest opportunities. His talks also teach how Relational Leadership can heal this relational disruption.
An acclaimed keynote speaker on relationships, Robert has shared the platform at national and international conferences with CEOs at Microsoft, Hewlett Packard, The Royal Bank of Canada and Wells Fargo. His not-profit keynotes include the HR Executive Leadership Summit in Washington D.C., Public Education Foundation Leadership Summit in Las Vegas, Values Aligned Leadership Conference in Denver, Institute for Excellence in Corporate Governance in Dallas, National Guard Officer Association of Louisiana in Baton Rouge, Conference of Southwest Foundations in Colorado Springs, Chamber of Commerce Executive Women's Roundtable in Dallas and the Relational Thinking Institute at Cambridge University, Cambridge, England.
Robert's Journey to Pioneering Relational Leadership
For the past decade Robert has mentored inner-city homeless families. He helped pioneer a community-based, relationship-centric model for preventing homelessness, implemented in 25 communities. He has witnessed firsthand the power of relationships in addressing poverty and homelessness.
Previously, Robert co-founded and was CEO of ActionSystems for more than 20 years, an international relationship training, consulting, and software company with offices in the U.S., Canada, Latin America, U.K., South Africa, and Australia. Under Robert's leadership, the company implemented comprehensive customer and employee relationship management systems in more than 100 major organizations spanning 20,000 local markets, touching over 100 million customers on six continents. These systems applied cutting-edge information and technology that enabled workers and enhanced customer relationships. Robert sold ActionSystems to a public company in 2000 and continued as the chief executive of that unit until 2003.
Robert was named a finalist for Ernst & Young's Entrepreneur of the Year for the southwest region. Southern Methodist University's Cox School of Business named his company one of the fastest growing privately held companies in Dallas.
Robert's first book, The Streetcorner Strategy for Winning Local Markets, a business best-seller, helped inspire the CRM (customer relationship management) movement. He has authored more than 150 published articles and research studies on the topic of relationships and leadership. His work has appeared in Forbes, The CEO Magazine, National Journal, and the Huffington Post – where he is a regular contributor on leadership and relationships. His latest book, This Land of Strangers addresses society's breathtaking relationship decline and its impact on major social issues such as poverty, education, and global competitiveness. Richard Boyatzis, Harvard Ph.D. and co-author of the best seller Primal Leadership calls This Land of Strangers "the most important book of the decade."
Robert is a past Advisory Board member of Sales & Marketing Management, the University of Texas at Dallas Graduate Management School and Dallas Interfaith Housing Homelessness Prevention. He currently coaches CEOs of public and private companies on issues of strategic direction, leadership and relationships. He holds B.S. and M. A. degrees from Oklahoma State University where he was an instructor for two years. Robert and Linda, his wife of 40 years, live in Dallas. They have two daughters and two grandchildren.
---