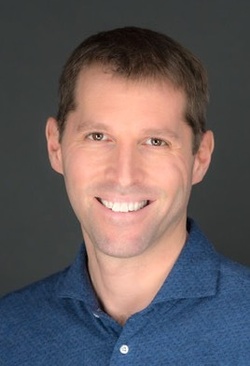 ---
Please contact a GDA agent for information.
---
Topics
Click on the topic name to see other speakers tagged with this topic.
Robert Glazer
Featured
CEO of Global Performance
Robert Glazer is the founder and CEO of global partner marketing agency, Acceleration Partners. He is also the co-founder and Chairman of BrandCycle. A serial entrepreneur, Bob has a passion for helping individuals and organizations build their capacity and elevate their performance.
Under Bob's leadership, Acceleration Partners has become a recognized global leader in affiliate and partner marketing industry. Acceleration Partners has received numerous industry and company culture awards, including Glassdoor's Employees' Choice Awards (2 years in a row), Ad Age's Best Place to Work, Entrepreneur's Top Company Culture (2 years in a row), Inc. Magazine's Best Place to Work, Great Place to Work & Fortune's Best Small & Medium Workplaces (3 years in a row), Digiday's Most Committed to Work-Life Balance and Boston Globe's Top Workplaces (3 years in a row).
Bob was also named to Glassdoor's list of Top CEOs of Small and Medium Companies in the US each of the past two years, ranking as high as #2.
Bob shares his ideas and insights via Friday Forward, a popular weekly inspirational newsletter that reaches over 200,000 individuals and business leaders across 60+ countries. He is a #1 Wall Street Journal, USA Today and international bestselling author of four books: Elevate, Friday Forward, Performance Partnerships and How to Make Virtual Teams Work. He is also the host of the Elevate Podcast, a top podcast for entrepreneurship in over 20 countries.
A regular columnist for Forbes, Inc. and Entrepreneur, Bob's writing reaches over five million people around the globe each year who resonate with his topics, which range from partner marketing and entrepreneurship to company culture, capacity building, hiring and leadership. He speaks globally to companies and organizations on themes related to business growth, culture, building capacity and performance, and has spoken on the TEDx stage.
Bob is a past recipient of the Boston Business Journal "40 under 40" award and is an advisor/board member to several high-growth companies.
A strong believer in giving back, Bob serves on the Board of Directors for BUILD Boston, is a member of the Global Council for Junior Achievement Worldwide, served as a global leader in Entrepreneurs' Organization (EO) and founded The Fifth Night charitable event.
Outside of work, Bob can likely be found skiing, cycling, reading, traveling, spending quality time with his family or overseeing some sort of home renovation project.
---