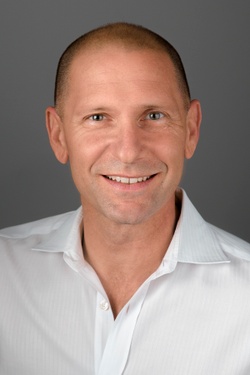 ---
Please contact a GDA agent for information.
---
Topics
Click on the topic name to see other speakers tagged with this topic.
Hear Richard's
Podcast Now
Richard Resnick
TED Speaker on the Impact of Genomics on Absolutely Everything, Serial Entrepreneur, and CEO
Select Testimonials
At the cutting edge of the field of genomics, Richard Resnick has the ability to explain to a lay audience complex subjects in clear and comprehensible terms. He does so in a gripping, funny, culturally sensitive, and captivating way. The subsequent discussion would have continued for hours had not the moderator called an end to the evening. In the two years during which Khalifa University (Abu Dhabi) invited many world renowned experts to address impacts of technology on society, Resnick's presentation was the most memorable.
---
We invited Richard to deliver the keynote presentation at Memorial Sloan-Kettering Cancer Center's annual Information Technology Expo. Having seen his outstanding TED talk, and knowing that his area of expertise was a perfect fit for our audience of physicians and cancer researchers, we felt that Richard would be able to provide an engaging, in-depth discussion of the state of modern genomics, a field of particular interest at our institute. Richard's hour-long talk could not have been more successful. In nine years of IT Expos, we have never received so much positive feedback from a keynote address. Our audience of over three hundred PhDs and MDs lauded his knowledge, presentation skill, and engaging manner, consistently declaring his the best keynote we have had at the Expo. Richard was a huge part of making our event the most successful yet, and we are very grateful.
---
"Richard Resnick is a genetics pioneer, a serial entrepreneur, and a music innovator, but a more accurate characterization might be high-tech explorer. Resnick has planted so many flags on so many tech mountain peaks, it's dizzying."
---