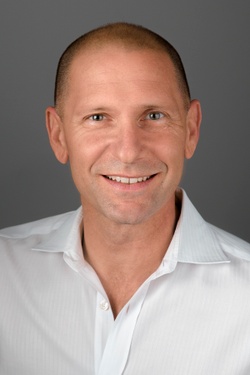 ---
Please contact a GDA agent for information.
---
Topics
Click on the topic name to see other speakers tagged with this topic.
Hear Richard's
Podcast Now
Richard Resnick
TED Speaker on the Impact of Genomics on Absolutely Everything, Serial Entrepreneur, and CEO
Resnick is currently the CEO of Cureatr, a comprehensive medication management company that keeps people out of the hospital by making sure the many doctors caring for them are coordinating their medications holistically. Prior, he led GQ Life Sciences, a venture-backed software and data company, through a successful turnaround and acquisition in Q4 2016 by Aptean, Inc. He was previously CEO of Harmony Line, Inc., an MIT Media Lab company, where he partnered with the famous composer/technologist Tod Machover to develop and commercialize Hyperscore, a unique software tool to enable anyone to compose music. Prior to Harmony Line, Resnick was the CEO of Mosaic Bioinformatics which he sold to NetGenics in 2000. Resnick was the global bioinformatics software head for Wyeth Pharmaceuticals, and got his start in genomics working on the Human Genome Project under Eric Lander at the MIT Whitehead Institute, authoring software applications like primer3, still widely in use some 20 years later.
Resnick frequently gives talks to the public on the future of healthcare, implications of cheap genome sequencing and genome editing, and entrepreneurial leadership. Resnick holds an M.B.A. from the MIT Sloan School of Management, an M.S. in Computer Science from Worcester Polytechnic Institute, and a B.S in Computer Science from the University of Massachusetts at Amherst.
---