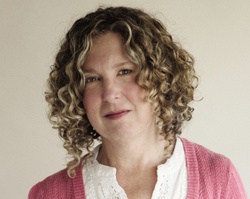 ---
Please contact a GDA agent for information.
---
Topics
Click on the topic name to see other speakers tagged with this topic.
---
Peggy Orenstein
New York Times Bestselling Author
Peggy Orenstein is an internationally-acclaimed expert on the challenges facing young girls--and their parents--as they come of age in today's culture. Her fresh take on such topics as sexuality, body image and social media have made her a sought-after speaker on college campuses as well as at professional conferences, where she is known for provocative insight, a conversational style and her surprising wit. Peggy's ground-breaking books have included The New York Times bestsellers Girls & Sex and Cinderella Ate My Daughter, as well as the classic SchoolGirls: Young Women, Self-Esteem and the Confidence Gap. A contributing writer for The New York Times Magazine, she has also written for such publications as The Los Angeles Times, The London Times and The New Yorker and has contributed commentaries to NPR's All Things Considered and the PBS Newshour.
Peggy was named one of "The 40 Women Who Changed the Media Business in the past 40 years" by The Columbia Journalism Review. A frequent "talking head" in the media, she has been featured on, among other programs, Nightline; CBS This Morning; The Today Show; NPR's Fresh Air and Morning Edition; and CBC's Q and As It Happens. The Council on Contemporary Families recognized for her "Outstanding Coverage of Family Diversity," and she received a Books For A Better Life Award for Waiting for Daisy. Her work has also been honored by the Commonwealth Club of California, the National Women's Political Caucus of California and Planned Parenthood Federation of America. Additionally, she has been awarded fellowships from the United States-Japan Foundation and the Asian Cultural Council.
---