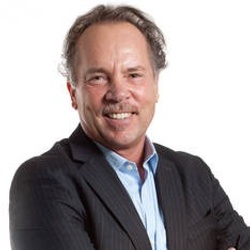 ---
Please contact a GDA agent for information.
---
Topics
Click on the topic name to see other speakers tagged with this topic.
Mitch Lowe
Top Business Speaker and Entertainment Speaker, Co-Founding Executive of Netflix, Co-Founder of RedBox
Mitch Lowe began opening video rental stores in the mid 1980's building a chain of 10 locations in Northern California. While running his stores he was a board member and president of the national trade association representing the burgeoning entertainment retail industry.
Early on Mitch recognized that physical delivery of content was only an interim stage and needed to evolve with technology.
And so in the early 1990's Mitch along with one of the Co-Founders of Autodesk founded a startup aimed at providing internet store services and marketing to video stores around the US.
In the late 1990's Mitch met Marc Randolph and Reed Hastings who wanted to start a DVD Mail Order business and were looking for expertise in the rental industry. Mitch joined what became Netflix in 1998 and led Business Development and Strategic Alliances for its first 5 years. Mitch was a member of the small Executive Leadership team that devised the "All You Can Eat" subscription service and played a key role in building the culture that has led to the primary way we now consume entertainment.
A year after Netflix went public Mitch was recruited by McDonald's to help them with a project to introduce automated DVD rental kiosks at their restaurants.
Mitch first as COO then as President and CEO led Redbox for 8 years growing the company to over $1.5B in revenue.
Since then Mitch has assisted investors in start ups coach and assist leaders to achieve their goals.
---