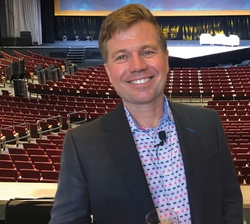 ---
Please contact a GDA agent for information.
---
Topics
Click on the topic name to see other speakers tagged with this topic.
---
Hear Mike's
Podcast Now
Mike Maddock
Founding Partner & CEO of Maddock Douglas, Serial Entrepreneur, Inventor, and Writer
Select Testimonials
"As always, Mike was an absolute pleasure to work with and he knocked it out of the park! The audience really connected with him during his presentation, and I know they appreciated his energy and engagement. I really hope to work with Mike more in 2015 — he makes my job so much easier and I know I can always count on him for a stellar presentation!"
---
"I thoroughly enjoyed your presentation. As a life-long learner, I attend a significant number of presentations on a wide variety of subjects. I am tough to impress; you are impressive. Enough said."
---
"Mike was one of the highest rated Vistage Executive Summit speakers from all 2014. His presentations brought in scores of 4.6 and 4.7 on a scale of 1 – 5, making him one of this year's biggest success stories. He brings a fantastic energy, great insights and practical takeaways that resonate with CEOs and other business leaders."
---